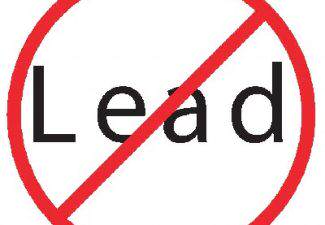 The American Academy of Pediatrics (AAP) is using its influence to leverage for more strict national regulation in terms of exposure to lead.
In their new policy statement, the AAP says that there is, even more, evidence that low levels of lead can result in irreversible mental damage and behavioral problems, especially in children.
We've been on the front lines spreading the word about disturbing instances of lead exposure among children here in New York. You can read those entries here, here and here.
Lower Threshold for Mental Problems
Until recently, it was thought that a blood lead level of 10 μg/dL or more in children was considered the threshold level for concern. However, new evidence reveals that less than half of that can result in lower IQ, worse academic performance, aggression, hyperactivity, poor impulse control, and inattention.
Disturbingly, numbers from the AAP say that from 2007-2010, approximately 2.6 percent of American preschoolers – about 535,000 children – had a blood lead concentration of 5 µg/dL or more.
Location for Higher Levels of Lead
Children who live near airports and factories are at higher risks of poisonous exposure to  lead because exhaust that is contaminated with lead seeps into the soils and eventually make their way to rivers and lakes.
What the AAP Wants
Members of the AAP are urging for new federal standards to force the removal of lead from contaminated housing and child care facilities. They are also calling for school water fountains to not exceed 1 part per billion of lead concentration.
Been Exposed to Lead Poisoning? Call The Fitzgerald Law Firm
Since 1993, The Fitzgerald Law Firm has represented hundreds of young children exposed to lead poisoning.
If you feel you've been exposed to lead paint poisoning, we want to talk with you.
Call us at 800-323-9900 so that we can schedule a free initial consultation.