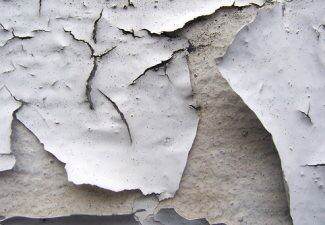 In a recent blog entry, we spoke about the prevalence of lead paint in NYC housing. Since then, news reports have revealed that hundreds of children in NYCHA apartments have actually tested positive over the last five years for high levels of lead in their systems.
In the wake of those findings, the head of NYCHA's largest union has demanded that his workers be tested for exposure to lead.
News of the more than 200 children testing positive for lead were uncovered when the NYCHA chairwoman was asked about demands from the U.S. Justice Department for NYCHA documents concerning lead paint and other potential safety hazards.
The chairwoman – in an effort to downplay the threat level posed by lead – pointed to the fact that of the 6,800 children who were tested, "only" 202 tested positive for high blood-lead levels.
It was also revealed that – in the wake of high lead levels in Flint, Michigan's water system – a study of randomly selected 175 vacant apartments resulted in 13 of them testing positive for high levels of lead.
How Lead Poisoning Changes Your Brain
Even in tiny doses, exposure to lead can cause serious and even fatal conditions – especially in children as their brains and nervous systems are still developing. But how exactly does lead harm our brains?
Medical researchers at Johns Hopkins School of Public Health found that lead actually prevents the development of a protein – known in medical circles as the NMDA receptor – from playing its crucial role in the development of the brain.
Once it enters our bodies, lead is carried throughout our systems to our bloodstream, soft tissue (organs, bone marrow, brain, etc.) and mineralized tissue (teeth and bones), and begins to disrupt normal cell function.
Fitzgerald Law Firm Known as Lead Poison Attorneys
If you're concerned about possible exposure to lead poisoning in your home, we urge you to reach out to NYCHA 311 and then consider taking legal action.
Here at the Fitzgerald Law Firm, we're known as the leader in obtaining positive jury verdicts in lead paint cases. In one particular case, we were able to secure a $9.7 million award for two infants who experienced brain damage from exposure to lead dust in their NYC apartment.
If you feel you've been exposed to lead paint poisoning, we want to talk with you. Contact The Fitzgerald Law Firm today so that we can schedule a free initial consultation.