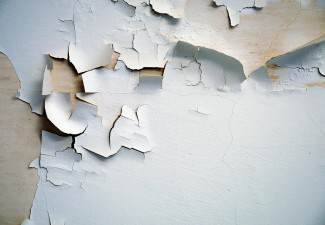 In early March, we posted a blog detailing the horrors of children in the Westchester and Hudson Valley area being exposed to lead paint poisoning. In this article, we bring you the startling news that from 2014-2016, the New York City Housing, Preservation and Development agency issued more than 10,000 lead paint violations.
In mid-March, federal prosecutors announced an investigation into environmental health and safety conditions in NYC housing and homeless agencies. The investigation is in response to allegations that some agencies filed false claims for payments associated with treatment of the conditions.
Also in March, a state senator representing parts of the Bronx and Westchester County released results of a door-to-door survey of more than 200 people who live in New York City Housing Authority (Nycha) residences. Of those surveyed, 63 percent reported damage to their units. Photographs revealed a host of housing violations, including wiring, peeling paint, and faulty electrical wiring.
REPEAT OFFENDERS
According to the report, half of the more than 10,000 lead paint violations were confined to low-income neighborhoods in the Bronx and northern Manhattan. Breaking the numbers down even further, we find that of the 2,000 landlords cited for violations, just 200 of them were responsible for nearly 50 percent of the violations.
These landlords have been cited repeatedly by NYC inspectors – in some cases hundreds of times per year.
DANGER OF EXPOSURE TO LEAD PAINT POISONING
As we've stated numerous times, even in tiny doses, exposure to lead paint can cause serious and even fatal conditions. It's especially harmful to children whose brains and nervous systems are still developing.
In addition to being found in the paint of old homes, common sources of lead include:
Pipes and sink faucet
Paint sets and art supplies
Toys painted before 1976
Fishing sinkers made of lead
Household items made before 1976
Soil or dirt contaminated by car exhaust
SYMPTOMS OF EXPOSURE TO LEAD PAIN POISONING
While it can take a while for symptoms of lead paint poisoning to reveal themselves, some of the telltale signs include:
Headaches
Abdominal pain
Constipation
Weight loss
Irritability
Difficulty concentrating
Fatigue
High blood pressure
Memory loss
Joint pains
Numbness or tingling sensation in extremities
MAKE A COMPLAINT & CONTACT A LAWYER
If you're concerned about possible exposure to lead poisoning in your home, you can reach Nycha by dialing 311.
Your next call should be to aan attorney skilled in lead paint poisoning so that those at fault for exposing you to the dangerous material can be held responsible.
Since 1993, The Fitzgerald Law Firm has represented hundreds of young children exposed to lead paint poisoning and have brought to justice landlords and residential managers who have failed to maintain safe living conditions.
If you feel you've been exposed to lead paint poisoning, we want to talk with you. Contact The Fitzgerald Law Firm today so that we can schedule a free initial consultation.