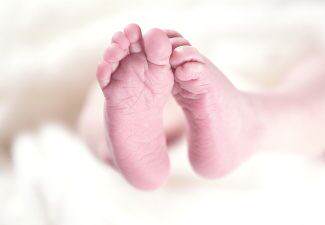 A jury has awarded nearly $14 million to the family of a Georgia girl who suffered a profound brain injury during birth, causing cerebral palsy.
The Case at a Glance
The girl's mother claims that during her delivery at Gwinnett Medical Center, signs of fetal distress during her labor were missed by the attending two nurses and a nurse midwife.
Even though the jury ruled in favor of the nurses, they awarded the girl's family $13,946,215.
Legal Wrangling
The judge in the case allowed the hospital's request for a new trial – actually reversing himself on his original decision to allow the midwife testify as an expert against the other nurses.
However, the Georgia State Supreme Court later denied the motion, essentially saying that a certified midwife with a registered nurse license is an equally qualified member of the same profession as a registered nurse and can be allowed to testify.
Risk Factors That May Lead to Cerebral Palsy
In a previous blog, we broke down the high costs associated with providing long-term care for patients with cerebral palsy. Here, we'll discuss the risk factors that could lead to the onset of cerebral palsy.
Firstly, it's important to know that there is no single cause of cerebral palsy. Rather, it is the result of a combination of events that occur either before, during or after birth.
Some of the known risk factors which can contribute to cerebral palsy include:
Premature birth – less than 37 weeks
Blood clotting
Prolonged loss of oxygen during the pregnancy or delivery
A bacterial infection of the mother or the fetus that attacks the infant's central nervous system
Call The Fitzgerald Law Firm if Your Child Developed Cerebral Palsy
Stories like the one above involving the Georgia girl are heartbreaking, and it's the main reason we're so passionate about holding those who are responsible accountable.
If your child developed cerebral palsy due to the mistakes of someone else, call us here at The Fitzgerald Law Firm for a free consultation. Our number is 800-323-9900.