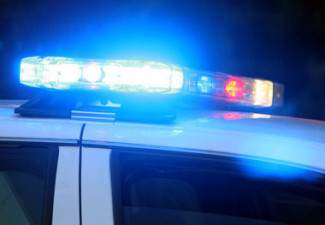 A fiery automobile crash on Grand Central Parkway in Queens took the life of a 50-year-old Yonkers man, according to police reports. Dale Tulloch was a back-seat passenger in an SUV when the vehicle erupted in flames, trapping him inside. Two other passengers, a 26-year-old male and a 25-year-old female, managed to exit the burning car and are in stable condition at a local hospital.
The 2010 Toyota Highlander was traveling east on Grand Central Parkway near Exit 4, the Brooklyn-Queens Expressway, when the driver struck a piece of metal laying in the road. Although police are not sure how it happened, it appears that the metal caused an explosion that left the SUV in flames.
Accidents Involving Road Debris Can Be Deadly
Accidents involving road debris can range in severity from minor fender damage to major, catastrophic damage and injury. The American Automobile Association published a report in 2004 that looked at anecdotal evidence about road debris and its impact on crash rates. According to data collected in one study, out of 187,000 crashes in an unnamed state, 523 were caused by non-fixed objects. Of these, 377 of the drivers took evasive action to avoid the objects. Sometimes evasive action can cause a crash rather than the object itself.
A substantial number of these crashes took place on urban freeways. According to these sources, 79 of the crashes or about 21 percent occurred on freeways in congested areas, where there are substantially more cars and trucks on the road than in other locations.
Who Is Responsible?
The question of responsibility or liability in a road debris crash can be complicated. While it is clear that whoever dropped the debris should be responsible for the crash, it is not always easy to identify the person who did so. In urban areas, this may actually be easier because there is more chance of a witness to the incident in which the debris was dropped.
Another problem is that many truck drivers are not even aware that something has fallen off their truck and into the road. This means that a truck driver may not stop and it may make it difficult to identify the driver later.
If you have been the victim of a debris-related accident, contact the Fitzgerald Law Firm in New York for more information on how to collect compensation for your injuries.