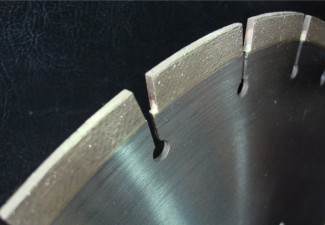 The Manhattan construction site that was shut down after a freak accident injured a bystander was reopened for work, according to recent reports. In the incredible turn of events, a saw blade came loose and injured a pedestrian after flying 100 feet through the air.
The incident, which was captured on video, occurred at 9th Avenue near 48th Street. In a surveillance video, the giant three-foot-wide saw blade can be seen flying through the air to strike the victim in the leg, causing a deep gash.
The blade apparently flew off the machine to travel about 100 feet before bouncing off a tree and striking the victim. She was taken to a hospital and remains there in stable condition.
The blade is said to be used to cut through concrete, and no one seems to know why it would come off the machine and fly around at a high rate of speed. The machine itself has been removed pending investigation.
Product Liability and Premises Liability
There are two legal principles, product liability and premises liability, which may apply in cases in which someone is injured due to a construction accident. First, product liability may apply if the victim was injured by a defective machine or tool. In this case, the saw itself may be defective in design or workmanship, leading to liability for the manufacturer.
However, there may also be an issue of premises liability in this case. Premises liability occurs when someone who owns a piece of property is negligent in handling dangerous situations that could injure others. If the property is privately owned and the workers cause injury to a bystander, premises liability could also apply. In this particular case, the area where the construction was occurring appears to be on public property, so the city may have questions to answer about its role in allowing a dangerous machine to be used that could injure workers or innocent bystanders.
How Can I Collect Compensation for My Injuries?
Whether your injuries are due to premises liability, product liability or some other negligence, you will probably need the help ofan experienced personal injury attorney in order to collect the maximum amount of possible compensation for your claim. The attorneys at Fitzgerald Law Offices in New York are ready to help you recover money for your medical bills, lost wages, pain and suffering and other expenses.