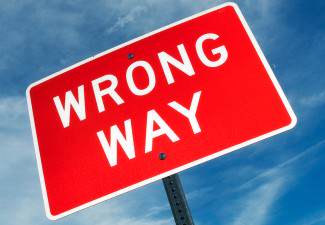 Five people were injured, two critically, when a wrong-way driver on the FDR slammed into two vehicles, according to a recent report. The three-car accident occurred near Stuyvesant Town around East 23rd Street. A vehicle traveling south in the northbound lanes collided with two other cars. All five victims were transported to Bellevue Hospital. One person refused medical treatment at the scene.
Police are investigating the cause of the accident. There is no word on whether alcohol was involved or the prognosis for any of the victims.
Wrong-Way Collisions: Some Facts
Wrong-way collisions on high-speed divided highways were the subject of a special investigative report by the National Transportation Safety Board in 2012. While only three percent of all car crashes are these types of collisions, they are far more likely than other types of crashes to result in serious injury or death. One study found that drivers and passengers were killed in 22 percent of all wrong-way collisions as opposed to 0.3 percent killed in all traffic collisions. The majority of wrong-way crashes are head-on collisions.
Many wrong-way accidents are the result of drunk driving, and some are the result of medical conditions. A driver is much more likely to hit another car head-on when he or she has been drinking, taking medication or is confused by a mental disorder. In some cases, evasive techniques result in wrong-way collisions; this occurs when a driver swerves out of his or her lane to avoid another vehicle or obstruction in the road and hits an oncoming car head-on.
What Should I Do If I Am Injured In A Wrong-Way Crash?
If you have been the victim of a wrong-way accident, it is very important for you to protect your rights and seek compensation for your injuries. You may be facing extensive medical bills, long-term rehabilitation and loss of income due to your inability to work. This means that you must be ready to take action against insurance companies and others who may try to deny your claim.
The experienced personal injury attorneys at The Fitzgerald Law Firm in New York can help. We have been helping accident victims like you for many years and we are ready to go to work to get you the compensation you deserve to pay for your medical treatment and your pain and suffering as well as other costs related to your accident. Call us today for a free consultation.