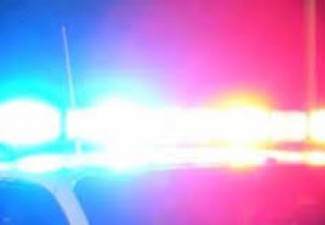 Two brothers suffered critical injuries and remain hospitalized after a hit-and-run pedestrian crash in North Bergen, New Jersey, according to recent reports. After leaving the Columbia Park movie theater with their 15-year-old sister, police say that Michael Viruet, 20, and Adrian Viruet, 11, from Union City, were run down by a red Nissan Rouge that jumped the curb and sped away from the scene. The younger boy was impaled on a fence.
The vehicle was said to have tinted windows and would have sustained heavy damage to the passenger's side at the front end. The car is missing part of the front passenger fender and that headlight as well. These items were left at the scene, so police may be able to match the items to the car if it is located. Police are asking anyone with information on this vehicle or the driver to come forward.
Hit-And-Run: The Deadly Epidemic
Hit-and-run crash statistics have soared over the past few years, with some major urban areas experiencing rates as high as 50 percent of all traffic crashes. The National Highway Traffic Safety Administration reports that 18 percent of all pedestrian deaths are due to hit-and-run accidents nationwide. Further, alcohol is a factor in at least 20 percent of all hit-and-run accidents as measured by later arrests of drivers involved.
Hit-and-run has become an epidemic, and experts are divided on the reasons for this upswing in the numbers. Some feel that there are simply more drivers around without insurance or a valid license, making it far more likely that they will flee the scene rather than stay to be arrested. Outstanding criminal warrants may also be a factor for some drivers. Of course, there are always drivers who panic and flee, but those types of drivers often turn themselves in at a later time once they think about what has happened or at the urging of a family member or friend. Even so, many hit-and-run cases are never solved, particularly if there are no witnesses.
What Should I Do If I Am Hit By a Fleeing Driver?
Even if you are the victim of a hit-and-run driver, there is a chance that you may be able to collect damages from your own or a third-party insurer. In order to learn the truth about your case, it is wise to consult with an experienced personal injury attorney. The lawyers at The Fitzgerald Law Firm in New York are here to help you.