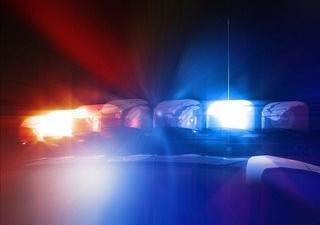 Police are reporting the death of a 28-year-old New York woman and the critical injuries to a 34-year-old man when the car in which they were riding crashed into a tree on Rumsey Road Near Valley Road in Yonkers.
It is unclear why the driver veered his 2001 Lincoln Town Car off the road to hit the tree at high speed. The car was cut nearly in two by the impact. Police are not yet sure if the driver, Antoine Simmons, who is in serious condition at a hospital in the Bronx, was under the influence of drugs or alcohol at the time. Simmons faces several outstanding warrants in other matters. Beverly Simmons, the passenger, was killed upon impact.
High-Speed Crashes Cause Serious Injury and Death in NY
New York police reported 1,109 fatal crashes in 2013. From these crashes, 625 drivers were killed, 178 passengers, 344 pedestrians and 40 cyclists. While fatal crashes made up only four-tenths of a percent of all total crashes, they still accounted for nearly 33 deaths per day for the year.
Speed was a factor in many of these crashes. Exceeding the speed limit is a contributing factor in about one-third of all fatal crashes nationwide, according to the National Highway Traffic Safety Administration. Drivers who drink are more likely to speed than those who are sober, and younger drivers are more likely to take chances speeding than older ones.
What Can I Do If I Am The Victim of A Car Accident?
If you are the victim of a New York car accident, you may be confused about what to do to protect your rights. It is very important for you to recover compensation to pay for your medical bills, lost wages and other expenses related to your accident, but it is unlikely that you will receive this money without knowing how to go about putting pressure on insurers and others representing the at-fault party.
The knowledgeable attorneys at Fitzgerald Law Firm in New York are ready to help you with this difficult issue. We have years of experience in representing the victims of car accidents and can advise you on the best ways to proceed in order to collect damages from those who have caused your injuries. Call us today for a free consultation to learn more about how to protect your rights after a car crash.