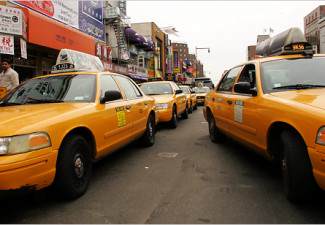 A young woman who was graduating from Boston College was killed when she was hit by a taxi cab in Manhattan on her way to a job interview, according to recent reports. Kelly Gordon, 22, originally from Brielle, New Jersey was with her sister and a friend when she was hit by one taxi that sent her into the path of another oncoming cab. Witnesses said the young people were jaywalking across York Avenue south of 85th Street when the accident occurred. Residents say that this particular location is known in the neighborhood to be dangerous because a slight hill blocks the view of oncoming motorists as well as pedestrians.
New York Pedestrian Fatalities on the Rise
According to a recent report, pedestrian fatalities are on the rise over the past few years within New York City. These statistics show a slight increase in the number of pedestrian deaths, with 142 in 2011, 152 in 2012, and 156 in 2013. Furthermore, if pedestrian accidents continue for 2014 at the rate they have occurred in the first months of the year, more than 200 people will die on New York streets as pedestrians by the end of the year.
It is unclear why the pedestrian death rate in New York City seems to be steadily climbing, or why the number of children killed by cars nearly doubled between 2011 and 2013, jumping from seven to 13. It would take definitive studies to determine the answer to that question. However, some reasonable assumptions could be that more people are walking in the wake of rising gas prices as well as the possibility that the sluggish and competitive economy has caused drivers, particularly taxi drivers, to be in a much bigger hurry than they were in previous years.
The speed limit throughout New York City is 30 miles per hour. This speed limit was purposely set because a pedestrian hit at this speed is much less likely to die than a pedestrian hit by a car traveling 45 miles per hour.
If you have been injured in a car accident, a bicycle collision or a pedestrian crash, the Fitzgerald Law Firm may be able to help you collect monetary damages to pay for your medical bills and other expenses. Contact us today for a consultation to learn more about your rights and how to protect them if you are the victim of an accident.