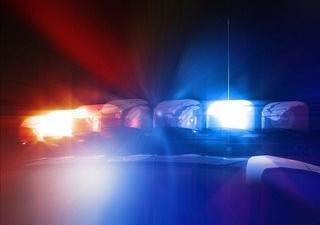 A Long Island man was killed in a Brooklyn car crash when his car was hit head-on by another vehicle at an intersection. Nikon Bouyiosklis, 60, was pronounced dead after being rushed to Brookdale University Hospital. The early-morning crash took place in Canarsie near Glenwood Road on Remsen Avenue.
Bouyiousklis was driving a Toyota Camry when an Infiniti G37 sedan hit him head-on, injuring the driver of the other car as well. The driver of the Infinity, 25, was arrested at the hospital and charges are pending, although the police have not revealed the nature of the charges at this time. A third person was also treated for injuries at the scene, but it was unclear if that person was a passenger in the Toyota, the Infinity or was unrelated to the two drivers.
Brooklyn Traffic Fatality Statistics
According to New York's statistics, in 2012 there were 20,011 reported crashes in Kings County. Of these, 75 were fatal and 14,780 resulted in injury. This means that 12 percent of all injury crashes and seven percent of all fatal crashes in the state of New York for 2012 took place in Brooklyn.
Of the 20,000 crashes, about 5,600 were single-vehicle accidents. The remainder involved at least two vehicles, which means that, in most of these cases, at least one driver was responsible for the death, injury or property damage caused in the accident.
What Should I Do If I Am The Victim of a Traffic Accident?
If you are injured in a traffic accident, it is very important that you protect your rights and seek legal advice if necessary. Insurance companies often try to avoid paying the amounts owed to victims of car accidents by offering a low settlement quickly. In fact, it is not unusual for an insurance company to contact you the same day as the accident!
However, it may not make sense to take the first settlement offer, which is often lower than the amount you could receive if you filed a personal injury lawsuit against the company. A personal injury attorney like those at The Fitzgerald Law Firm have a history of helping car accident victims recover the amounts they are due after a crash, including medical bills, sums for lost wages and money to compensate them for their pain and suffering. Contact The Fitzgerald Law Firm today for more information.