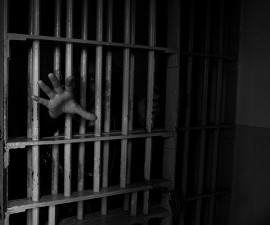 Something disturbing is happening in New York City jails. In early March, media outlets broke the news that – in 2015 – New York City had shelled out more than $13 million in personal injury claims originating from it jails. That's a 66 percent increase over figures from 2014.
You can read the articles here, here, here and here.
Humanitarian Crisis in our Jails
In a statement released by his office – which commissioned the initial annual report – NYC comptroller Scott Stringer said the increase in personal injury claims represents a "humanitarian crisis" before noting that the City has "an obligation to confront suffering and violence in our jails."
According to the comptroller's report, in 2015, there was a:
19 percent hike in the number of infractions (fights or assaults) initiated by inmates
46 percent increase in reports of assaults on jail staff by inmates
27 percent increase in use of excessive force by jail staff against inmates.
The Rikers Island jail complex – one of the largest in the U.S. – has a notorious record when it comes to inmate safety, so it's no shocker that most of the personal injury claims in the comptroller's report stem from violent encounters between inmates and guards at Rikers. In fact, three of the settlements – each for more than $1 million – were from cases involving men who died while in custody at Rikers.
Rights Maintained by Prisoners
While it's true that having one's rights curtailed is an expectation for any jailed inmate, inmates in the U.S. are still entitled to basic human rights, including but not limited to the right to
Protection from cruel and unusual punishment
Protection from sexual crimes and harassment
Complain about prison or jail conditions
Access medical care and treatment
The Burden Falls to the Taxpayers…Again
In his statement, Mr. Stringer addressed the financial component of the increased litigation – the part that all NYC taxpayers must shoulder – when he said that the settlements "create a huge cost-burden" for the City.
This news comes on the shoulders of a report we brought you earlier (here) that $35 million is being spent by the New York Police Department on proper training for its patrol officers. That, coupled with the news that we are footing the bill for $13 million to cover the personal injury lawsuits, means that in the end improper action taken by police officers is costing the City dearly.
We'll continue to monitor this unfolding story and share our findings with you. In the meantime, if you or someone you know has been a victim of police negligence or brutality, you need the expertise of the skilled attorneys at the Fitzgerald Law Firm. Contact us today for a free consultation. Our number is 800-323-9900.