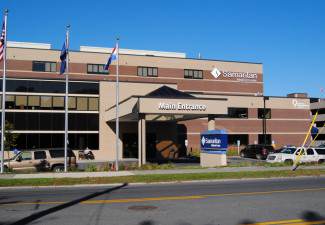 In January, a mother and boy from North Carolina named The Samaritan Medical Center in Watertown in a birth injury lawsuit. According to the complaint, the boy, now 9, was deprived of oxygen during a long and traumatic delivery process. Shortly after birth, the boy experienced seizures. Scans later revealed damage to his frontal lobe.
The boy was eventually diagnosed with hypoxic-ischemic encephalopathy – a form of brain injury triggered by oxygen deprivation. He will need medical care for the rest of his life.
Incidents like this above break our hearts. As attorneys, however, we recognize that we're in a position to hold accountable those who are responsible for causing injuries to babies.
Statistics tell us that about one in every 9,1714 people in this country experience a birth injury. Running the numbers, that means that 28,000 babies born per year have a birth injury. That's 2,333 monthly, 538 weekly, 76 daily and three hourly.
Birth Injury vs. Birth Defect
A birth defect is a condition that a child is going to have no matter what. It's programmed into their DNA, and is in most cases inherited. A birth injury results from a form of physical trauma during delivery, and is preventable.
A 5-year study revealed that the primary reasons for most birth injuries are:
Inappropriate administration of medications
Failure to detect and monitor distress of the baby
Umbilical cord problems (n the case described above, the boy's umbilical cord was wrapped around his neck)
Delayed cesarean sections
What to Do If You Suspect Birth Injury
There are a number of things to look for in determining if your child is a victim of a birth injury, including:
Infant bruising
Arched back while crying
The favoring of one side of the body
Lethargy
Lack of muscle control
Excessive drooling
The skipping of developmental milestones
If you see any of these symptoms in your child, make note of them and include the day and time the symptom(s) was observed. Also, ask yourself a few questions about the delivery process, including:
Were there any problems during the delivery?
Was there any breathing difficulty or discoloration when the baby was born?
Was the child taken to the Neonatal Intensive Care Unit (NICU)?
Did your child experience any seizures within the first few days after delivery?
If your child is experiencing any symptoms of birth injury, you need to have your child seen by a physician as soon as possible. Share all symptoms and concerns you have about what may have caused the injury.
We Can Help You
We've been successfully handling birth injury cases for well over 40 years. We've also helped children with cerebral palsy, autism, seizures and other birth injuries get the compensation they are entitled to. If you feel your child has suffered a birth injury, we want to talk with you. Contact The Fitzgerald Law Firm today to schedule a free consultation.