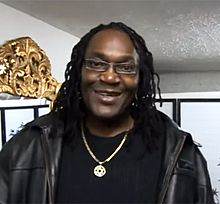 Walmart has settled the case that came to national attention when an actor and his friends where rear-ended in New Jersey, according to recent reports.
On June 7, 2014, a Walmart truck hit the back of a limo carrying actor and comedian Tracy Morgan and his friends on the New Jersey Turnpike. One man, James McNair, 62, was killed, while others, including Morgan, were seriously injured.
Walmart Settles to Avoid Lawsuit
Walmart has now settled out of court with the estate of James McNair. According to the estate's attorney Daryl Zaslow, the terms of the settlement, including the amount, are being kept confidential. However, he did note that the family was very pleased with the results. He stated that Walmart "accepted their responsibility by making this family more than whole… They caused extensive damage to this family and more than stepped up to the plate and took care of this family. Ultimately they did the right thing by the McNairs." However, under the terms of the settlement, Walmart admitted no liability. The settlement was reached before the lawsuit was formally filed.
Walmart is still battling with Tracy Morgan, whose personal injury case is proceeding in federal court. According to Morgan's attorney Benedict Morelli, they are not sure if he will ever be "the Tracy Morgan he once was." Walmart has stated that Morgan and the other passengers are partially to blame for the injuries they sustained because they were not wearing seatbelts. The company stated, "By failing to exercise ordinary care in making use of available seatbelts, upon information and belief, plaintiffs acted unreasonably and in disregard of plaintiffs' own best interests."
Truck Driver Negligence
The driver of the truck, Kevin Roper, has criminal charges pending in state court. The charges include death by auto and four counts of assault by auto. The criminal complaint cites Roper for operating the semi-truck without sleeping for more than 24 hours. This is inconsistent with Federal regulations, which state that a truck driver can only have 11-hours of driving time during a 14-hour work day. The National Transportation Safety Board has estimated after their preliminary investigation that Roper was also speeding at the time of the accident, driving 65 miles per hour in a 45 miles per hour night construction zone.
Sadly, truck driver negligence like this is common, and leads to many injuries and deaths every year. When truck driver negligence contributes to an accident that involves injury or death, the truck driver and their company can be found liable. If you have been injured or lost someone due to a negligent truck driver, call the personal injury attorneys at the Fitzgerald Law Firm for help. Our lawyers have the experience and knowledge to help you build your case involving truck driver negligence and help you seek compensation for the resulting damages.