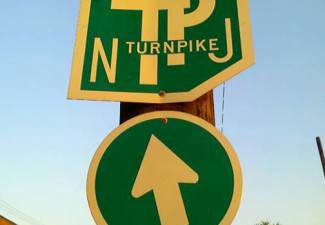 A recent accident left a semi-truck driver severely burned, and police are puzzled as to the exact cause of the crash. The truck crashed on a bridge crossing Overpeck Creek, leaving the burning truck dangling over a creek.
The accident happened at 5:35 in the morning. Officers arriving on the scene pulled the driver out of the creek where he had fallen after the crash. From there, he was taken to Hackensack University Medical Center and from there to Saint Barnabas Medical Center burn unit for more specialized care. No other cars were involved in the accident.
There has been little confirmation of what may have led to the crash or how the victim ended up in the creek. He suffered lacerations from the crash in addition to severe burns. Police continue to investigate and are asking anyone with information to come forward.
Semi Accidents Often More Serious Than Other Crashes
Semi-accidents are typically more severe than normal auto accidents. With a greater amount of mass, a vehicle also exerts a larger amount of force. Unfortunately, when an accident happens, this force turns into a destructive force that can cause serious injury or death for victims. In fact, victims of semi accidents are more likely to be seriously injured or killed than to be slightly injured, and large trucks account for a disproportionate number of fatal crashes on the road each year.
According to the National Highway Traffic Safety Administration, in 2008 one out of nine traffic fatalities were a result of a crash with a large truck. The tendency of large trucks to kill someone is greater than that of other vehicles due to their much greater weight and size. While truck drivers are sometimes victims, as in this case, in many instances the victims are occupants of passenger vehicles. Those victims may suffer serious injury or death if their smaller car is hit by a large truck.
If you or someone you know has been in a semi accident, call The Fitzgerald Law Firm in New York. The attorneys at The Fitzgerald Law Firm have experience in handling cases involving semi trucks and can help you fight for your rights. Truck cases can be difficult to win, so it is important to have an experienced attorney on your side. Call The Fitzgerald Law Firm for help recovering payments for medical expenses, sums for pain and suffering and other expenses.