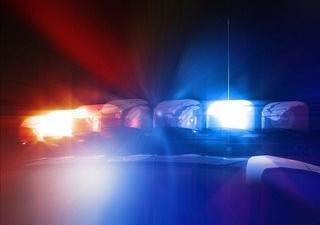 A 28-year-old New York man was trapped and killed in an accident involving heavy equipment, according to recent reports. The equipment was being moved from a northern New York manufacturing plant. P&M Construction reported that Christopher Getman was trapped underneath the equipment in an accident, although the company has not released details of how the tragedy occurred. Emergency crews were called to the plant immediately; however, Getman was pronounced dead at the scene. The Watertown Daily Times reports that Getman was married and a father to four children. The accident is being investigated by U.S. Occupational Safety and Health Administration.
Facts and Statistics on Work Place Fatalities
According to the U.S. Occupational Safety and Health Administration or OSHA, in 2012 there were 4,628 workers killed on the job, for an average of 89 workers each week. Of these fatalities, 19.3 percent were construction workers.
Construction is the leading cause of worker deaths. The "Big Four" causes of death on construction sites are falls, being struck by an object, electrocution, and caught-in/between. OSHA also reports that worker deaths per year are on the decline over the past several years as better safety measure are put into place, but that Hispanic workers are at the highest risk for job fatalities. Workers age 45 to 54 have the highest percentage of work place fatalities, according to the 2012 Census.
Wrongful Death In A Work Place Environment—A Complicated Case
When construction workers suffer from fatal workplace accidents, families may have the right to file a wrongful death claim. Wrongful death occurs when a person is killed due to the negligence of another individual or an organization such as an employer's company. Wrongful death can only be brought by an executive or representative of the estate. Families can seek compensation for monetary losses as well as punitive damages. It is important for families to take quick action because there is a time limit for them to sue.
Fitzgerald Law Firm in New York
The Fitzgerald Law Firm in New York has been representing families for over 40 years. Fitzgerald attorneys are trained and ready to fight for you. The loss of a loved one is a traumatic and emotionally draining experience, but you do not have to bear the consequences of someone else's negligence alone. If you have lost a loved one due to a work place accident, do not hesitate to call The Fitzgerald Law Firm today.