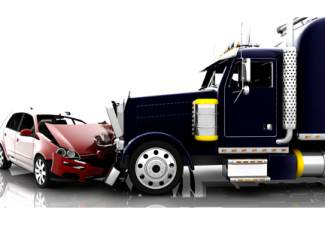 A crash involving a tractor-trailer on the New Jersey Turnpike sent one man to the hospital with non-life-threatening injuries, according to recent reports.  The accident occurred when the semi truck driver rear-ended a minivan driver, causing the truck to jackknife and burst into flames.  The truck driver was fortunately able to escape the truck and was not injured in the crash, but the minivan driver was treated at an area hospital for undisclosed injuries.
New York Large Truck Accident Statistics
According to statistics from the New York Department of Motor Vehicles, there were 11,848 total crashes involving large trucks in 2014.  Of these, 74 crashes resulted in 79 fatalities, while 3,760 crashes involved non-fatal injuries.
In addition, 206 crashes involved pedestrians and large trucks, while 55 involved bicycles and 39 involved motorcycles.
Large truck drivers represent a very small portion of the victims in these crashes.  In most cases, occupants of other vehicles, pedestrians or others were the victims.  According to the statistics, 2,684 drivers and 1,318 passengers in other vehicles were injured in these accidents, while only 740 large truck drivers were victims.  Pedestrians accounted for 196 injuries, while bicyclists accounted for 50 victims.
Suing A Large Truck Company Is Not Easy
Unfortunately, victims of large truck accidents are often denied payment for their medical bills, expenses and mental anguish simply because they do not understand how to collect compensation from a large truck company.  It is not at all unusual for large companies to have battalions of lawyers and insurance agents to protect them from lawsuits; the average accident victim stands little chance of successfully fighting these experts.
However, if the victim has the help of an experienced personal injury attorney, the equation suddenly changes.  Large truck companies know that these attorneys understand the law and how to collect evidence to use in support of a lawsuit.  They know that these lawyers can ask the right questions and demand that the company treat the victim properly.  In many cases, a victim who hires a personal injury attorney may recover more compensation that someone who tries to sue a trucking company alone.
If you need help managing a truck accident lawsuit, contact the attorneys at Fitzgerald Law Firm in New York.  We are ready to stand up for your rights and help you recover the compensation you deserve for your truck accident injuries, including payment for your medical expenses and your pain and suffering.