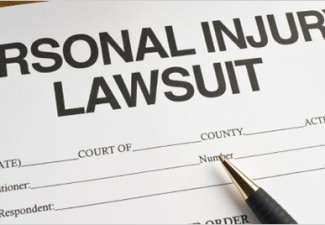 If you have suffered an injury, there is not much doubt that you are hurt and in pain.  What may be a bigger question, however, is whether you have a legal claim that could entitle you to recover compensation from the party who caused your injury.
What Are The Types of Legal Claims for Injury?
There are several different types of incidents that can result in injury and may entitle you to take legal action against someone else.  These include:
Car accidents. A car accident that is caused by a negligent driver is a common source of personal injury claims.  This could include the driver striking a pedestrian, a motorcyclist, a bicyclist or another vehicle.  In addition, an injury claim may involve a passenger in the driver's car who is injured in a single-car accident.  In most cases, car accident claims are paid by the driver's insurance company, although some injuries become the subject of civil lawsuits.
Slip-and-fall accidents. Property owners are liable for injuries that occur on their property, including those sustained in slip-and-fall accidents.  While the owner's property liability insurance may pay the costs, it is also not at all unusual for a victim to file a civil lawsuit against the property owner and others involved in creating the dangerous situation.
Medical malpractice. A medical malpractice lawsuit may be brought against a doctor or other medical professional or against a hospital or medical facility.  Some cases involve both types of defendants.
Workplace accidents. A workplace accident is often covered by workers' compensation insurance.  However, if a negligent third party is involved, there is the possibility of the victim filing a lawsuit to collect damages.
Defective products. Product manufacturers may be held liable if they deliberately release products that are unsafe.  Some of these cases involve class action lawsuits in which numerous plaintiffs join together in one large claim against the manufacturer.
Assault or battery. Assault and battery are "intentional torts," meaning that the perpetrator intended to cause harm.  Insurance policies do not usually cover intentional acts, so many victims must file a civil lawsuit against the perpetrator individually.
Animal attacks. When an owner allows an animal to aggressively attack another person, his or her homeowner's insurance may cover the claim.  If not, the victim may have to file a personal injury lawsuit against the animal's owner and, in some cases, a third party such as a landlord.
If you have suffered any type of injury, contact the experienced attorneys at Fitzgerald Law Firm in New York for a free consultation.