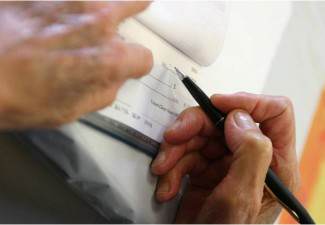 Did you know that more than 120,000 elderly New Yorkers are believed to be suffering from elder abuse? Sadly, this number could be even higher due to the fact that many who suffer abuse are unwilling or unable to report it. The elderly are among society's most vulnerable victims and are often unable to fight to protect themselves. Elder abuse can take on many forms, including physical, sexual, and emotional abuse, as well as neglect and financial exploitation, which is the most common form.
According to Risa Breckman, executive director of NYC Elder Abuse Center, "elder abuse victims are 300 percent more likely to die prematurely than non-abused elderly." With New York City's increasing elderly population, the problem is only growing. It is estimated that 9 percent of the city's elders are victims of abuse. Surprisingly, this growing issue has not received much attention or funding. Advocates and providers of elder abuse services are taking action to change this. According to recent reports, their efforts are working. New York City's budget is set to include $2.8 million in funding for elder abuse services. This is more than three times the amount that was devoted in previous years. Breckman praises the decision, stating, "There needed to be more resources for this."
Why Is Elder Abuse Not Reported?
Advocates have stated that the hardest part about fighting elder abuse is the lack of reporting of elder abuse cases. Bobbie Sackman, director of public policy at LiveOn NY, stated that, "We have a hidden crisis and we're asking them to fund something of which you're seeing the tip of the iceberg." According to a 2011 study of elder abuse in New York State, only four percent of elder abuse cases are reported. Council Member Chin, who worked tirelessly to increase the budget, concludes, "That's why it's important to really do education to let people know that there are services available to help them, that it's nothing to be ashamed about and that they would be able to get help."
In many cases, the victim fails to report the abuse because he or she has a close relationship with the abuser. Many studies conclude that as many as 80 percent of abusers are family members. Sackman states, "That's one of the reasons it's so hidden, because people are either afraid or ashamed…Who's going to report on their son or daughter?" Others, like Martha Pollack, director of elder abuse services for JASA, concludes that ageism is also an issue. She stated, "People assume that someone who is over the age of 60 or 70 or 80 will have some form of dementia and won't be able to report reliably or give information that is pertinent…And this is not the case at all."
What You Can Do To Stop Elder Abuse
If you believe that an elderly loved one or friend is being abused, it is important that you act quickly to help. The team at the Fitzgerald Law Firm in New York has the experience and resources to help you stop elder abuse and seek compensation for damages. Give us a call today for more information.