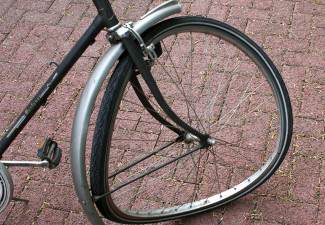 According to recent reports, a bicyclist is dead and others injured following a three-vehicle crash near Barclays Center. Police say that an Uber driver, Zack Sharhan, was carrying three passengers in his car when he was hit from behind by an SUV. The force of the impact caused his vehicle to fly through an intersection.
The driver of the SUV continued down the street and hit another car and a bicyclist who was thrown onto the SUV's roof. The vehicle continued to travel down the street, knocking the bicyclist off. One of the passengers in Sarhan's vehicle suffered minor injuries while the other two suffered serious injuries. They were taken to the hospital. The bicyclist was declared dead at the scene. In all, seven victims were taken to the hospital. Authorities say the SUV driver may have suffered from a medical condition which caused him to lose control of the vehicle.
Bicyclist Risks in New York City
According to information from The New York City Cycling Risk Indicator, the risk of cycling in the city has decreased by 75 percent since 2001. This special indicator calculates the number of cyclists killed or severely injured in traffic crashes in NYC and multiplies it by a certain factor to determine the risk. In 2013, the latest data to be released, the Cycling Risk Indicator was 95. This is a large decrease from 369 in 2000. However, it is not the lowest risk recorded, which was 93 in 2009.
Despite the decrease in risks for bicyclists, each year many cyclists are injured or killed in New York City. Those who are lucky enough to survive a bicycle-vehicle accident likely face a long road to recovery. Many suffer serious injuries that may lead to life-long disabilities or health issues. In many cases, the cyclist was not at fault for the accident. When a cyclist is in a designated bike lane, following traffic laws and wearing safety gear, that person is doing everything in his or her power to protect themselves. Sadly, this is not always enough. When a driver fails to pay attention or acts negligently while driving, he or she could seriously injure or even kill a cyclist.
If you have been injured in a bicycle-traffic accident that was not your fault, talk to the compassionate and understanding attorneys at the Fitzgerald Law Firm. We have been helping the victims of personal injury for over 40 years and can help you seek compensation for your injuries.