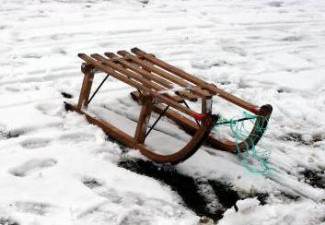 A Long Island teen died after a sledding accident during a massive snowstorm that resulted in more than two feet of snow, according to police reports.
Suffolk authorities say that three 17-year-olds were snow tubing at Chester Court in Huntington when Sean Urda slid into a light pole at the bottom of a hill. He fractured his chest and ribs and was pronounced dead after being rushed to an area hospital.
Ironically, the hill where the teen died is rarely used for sledding. Due to the heavy snow, however, the teens apparently believed that sledding would be possible.
Liability for Accidents Extends to Property Owners
When someone is hurt as a result of negligence on the part of a property owner, the victim may have grounds to sue for damages. In order to win such a case, the victim must show one of two things:
The property owner created a hazardous situation that resulted in the injury;
The property owner knew or should have known that a hazardous situation could occur.
While it is easy to understand the first point, it may be more difficult to understand the second. Essentially, the law requires property owners to keep their property safe, so ignoring a potential hazard can lead to a lawsuit, even if the hazard develops without the owner's particular knowledge. An example of this might be a steep walkway in front of a building that ices over and causes a fall. While the walkway is not constantly icy, the owner should know that the walkway could become hazardous. If the owner fails to take steps to prevent that danger, he or she could be liable for injuries.
Liability may occur even if the person who is injured is on the property without express permission. This means that property owners have a duty to keep their property free of hazards at all times.
What Can I Do If I Am Injured?
If you have suffered injuries as the result of an accident on someone else's property, you may be able to recover compensation. It is important to discuss your case with a personal injury attorney who is experienced in handling these cases.
The Fitzgerald Law Firm in New York can help. We have many years of experience in working with the victims of premises liability cases and can give you the advice and help you need to manage your case effectively. Call us today for a free consultation.