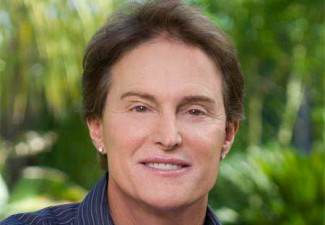 Bruce Jenner, 1976 Olympic decathalon gold medalist and reality television star, was involved in a fatal four-car crash in Malibu, California, that has left many wondering if texting may have played a part. According to Jenner's publicist, the celebrity was "not texting" and paparazzi may have been to blame. However, Los Angeles County Sheriff's representatives have already said that they will likely seek access to cell phone records to determine if Jenner or either of the other two drivers involved in the crash were using their devices at the time.
Jenner has already sparked interest and controversy over his public decision to become a woman through sex-reassignment surgery, leading to hordes of reporters and photographers following him everywhere. Jenner's publicist blames them for the crash, stating that they distracted him and caused him to rear-end a Lexus with his Cadillac Escalade.
However, police appear to have ruled out the paparazzi theory. Instead, they note that the chain reaction began when a Prius slowed for a stoplight and was rear-ended by the victim, Kim Howe, 69. Jenner's vehicle then rear-ended Howe's and pushed her into oncoming traffic, where she was hit by a Hummer H2.
The paparazzi did manage to catch second-by-second photos of the accident, which police are reviewing. In one of them, Jenner appears to be holding a cell phone in one hand, leading to speculation that he may have been texting. If this is proven to be true, Jenner, 65, could face vehicular manslaughter charges.
New York Law on Texting and Driving
New York law prohibits the use of any handheld mobile device while driving. This includes talking, texting or reading messages on a cell phone, viewing or transmitting images, playing games or answering email. However, hands-free devices are allowed.
New York accidents involving cell phone use can mean special charges against the driver. As of November 1, 2014, conviction of any manual use of cell phones while driving will result in a mandatory 120-day driver's license suspension and a year of probation. Accidents in which someone is hurt or killed resulting from cell phone use may incur aggravated charges against the responsible driver.
I Am A Victim: What Do I Do?
If you have been the victim of an accident caused by someone's irresponsible use of cell phones, contact the Fitzgerald Law Firm in New York today. We may be able to help you recover damages for your injuries.