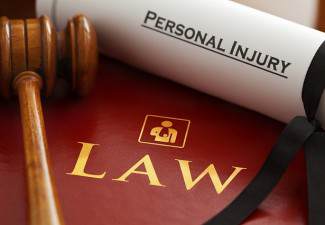 Explaining NY Personal Injury Law
Most of us have seen the TV commercials promising quick and easy settlements in personal injury cases. It's almost as if the producers of the commercials are trying to make the argument that personal injury cases can be a "get rich quick scheme." In this article, we're here to tell you how personal injury lawsuits are actually handled here in New York.
PERSONAL INJURY LAWSUITS AT A GLANCE IN NEW YORK
Let's begin by actually defining personal injury. Essentially, personal injury law revolves around an injury incurred accidentally by someone else's failure to practice reasonable care. While the term "reasonable care" actually varies case-by-case, the overriding rule is that the injury must be proven to be the result of the defendant's action or inaction.
The five most common causes of personal injury lawsuits are automobile accidents, workplace injuries, medical malpractice, slips and falls and assaults.
TIME LIMIT FOR FILING PERSONAL INJURY LAWSUITS IN NEW YORK
Here in the Empire State, the timeline requirement for filing personal injury lawsuits is dependent upon the type of injury sustained.
| | |
| --- | --- |
| Type of Case | Deadline for Filing |
| General Personal Injury | 3 years from when incident occurred |
| Medical Malpractice | 2.5 from when the malpractice occurred or from when you last received treatment for the same condition that led to the malpractice case. |
| Wrongful Death | 2 years from date of death |
| Personal Property Damage | 3 years |
| Slander, Libel and Defamation of Character | 1 year |
| Personal Injury to Minor | 3 years from the minor's 18th birthday |
| Automobile Accidents | 3 years from when accident occurred |
TIMING IS EVERYTHING
Deciding when to bring a lawsuit to court is a perfect example of why you should rely upon the expertise of a skilled personal injury attorney. It seems to be standard practice for insurance companies representing the defendant to want to settle a case as quickly as possible. Agreeing to do so is an extraordinarily bad choice because the full extent of the injuries are often not yet fully known and the settlement amount is often much less than what a knowledgeable lawyer will be able to negotiate.
WHAT MUST BE PROVEN IN PERSONAL INJURY LAWSUITS
There are four basic elements that must be proven in order for a defendant to be found negligent in a New York personal injury lawsuit.
The defendant was responsible for providing a level of care to those around them.
 That level of care was broken by the defendant.
The failure to provide the level of care was responsible (directly or indirectly) for causing injuries or damage.
The plaintiff did indeed suffer injuries or damages as a direct result of the situation.
SHARED FAULT CASES
If it's ruled that the plaintiff shares some responsibility for sustained injuries, the case is referred to as one of shared fault. In these cases, the compensation awarded will most often be reduced by the amount equal to the plaintiff's percentage of fault in the incident.
THE FITZGERALD LAW FIRM CAN HELP YOU WIN
From reading above, it's easy to see why you need the expertise of an attorney skilled in New York personal injury law in the event you need to file a case. We've been successfully proving negligence and securing proper compensation for victims for many years, and we can do the same for you. If you feel you have suffered due to someone else's negligence, we strongly encourage you to contact us here at The Fitzgerald Law Firm today by calling 800-323-9900 for a free consultation.