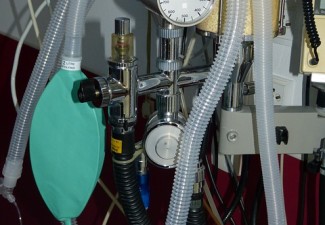 While under general anesthesia for surgery, a patient is cut off from more than mere consciousness. In addition to being put to sleep, an anesthetized brain is actually non-responsive to pain signals and reflexes. Though it's viewed as being almost a necessity in most surgeries, there is growing evidence that general anesthesia may be capable of preventing brain development – especially in babies and young patients.
ANESTHESIA AT A GLANCE
Most often administered by needle, anesthesia is essentially a medically induced coma. Before most surgeries, the anesthesiologist assigned for your procedure will typically opt for the type of anesthesia they think will work best for you based on your overall health and the type of procedure you're to have.
Specific pre-procedure conditions that have been known to increase the chances of patient complications include:
Obesity
High blood pressure
Diabetes
Seizures
Sleep apnea
Pre-existing condition associated with lungs, kidneys and heart
TYPES OF ANESTHESIA
Among the different types of anesthesia are:
General – the patient is unconscious
Local – administered to a section of the body to numb it; the patient maintains consciousness
Regional – affects a significant part of the body, such as a leg
ANESTHESIA RISKS
In an article published in the New England Journal of Medicine, medical researchers said that –based upon animal testing – they have a "heightened concern" about risks associated with anesthesia for developing brains.
In voicing their concerns, the research pointed to studies involving young monkeys and other animals, including young rats that resulted in the killing of brain cells, reduced memory and learning capacity, and the triggering of behavior problems.
Some children who have been given anesthesia on multiple occasions have later experienced learning problems.
Some of the more common consequences of anesthesia administered improperly for patients of all ages include:
Asphyxia
Brain injury
Injuries to the lungs
Spinal cord injuries
Coma
Death
COMMON CAUSES OF ANESTHESIA RISKS
The administration of anesthesia is obviously a key component of surgery. Errors in its application can result from a number of causes, including:
Too much or too little dosage
Improper monitoring of patient's vital signs during surgery
Defective equipment
Prolonged exposure
Failure to identify complication during surgery
FITZGERALD LAW FIRM CAN HELP YOU
If you've experienced adverse effects from surgery involving anesthesia, you need the expertise of a lawyer specializing in medical malpractice. Contact the Fitzgerald Law Firm today for a free consultation at 800-323-9900.