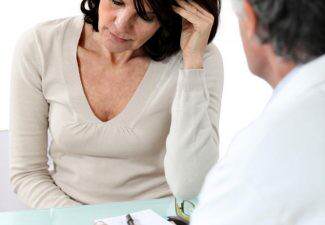 Accidents can happen anytime, anywhere. If you are involved in a sudden accident, you may have to file a personal injury claim for your injury.
The significance of personal injury lawsuit can't be overstated. Yet, the vast majority of people don't know what to expect from a personal injury lawsuit.
Here are some basic elements of a personal injury claim:
Seek medical care
Seeking immediate medical care right after the accident is crucial to personal injury claims. In fact, medical care can make or break your case.
If you don't receive medical treatment immediately, it will be difficult to prove the injuries you sustained.
Make sure you have a complete record of your medical treatment. This is necessary to prove injury-related losses. Collect all medical receipts (prescriptions, equipment, etc.); travel expenses due to medical appointments; and loss wages (in case you miss work due to the injury).
Consult a personal injury attorney
You need to find a specialized personal injury lawyer in your area. When searching for an attorney, look for his or her qualification, experience and certification.
Speak to at least 3 personal injury attorneys and choose one whom you feel can best represent you. You can ask your friends and family to recommend a reliable lawyer.
Keep in mind, the initial consultation is usually free. Similarly, the attorney should let you know if you have a viable personal injury case during the initial consultation. If you do have a solid case, your attorney will discuss fees with you.
Collect facts
Once you have hired a personal injury attorney to represent you, they will review your case. They will ask for complete and accurate information, such as accident details, medical records, and much more.
After reviewing this key information, your attorney will make the decision to either settle the case out of court or file a lawsuit. They will consult you before making the final decision.
In most cases, personal injury cases are settled outside court.
Make a demand
If you have decided to settle the case out of court, your attorney will make a demand for money. This usually depends on how much a case is worth. Once the party responsible for your injury receives the demand, their attorney may negotiate the amount of money with your lawyer.
If both parties fail to agree on a certain amount, you have the right to proceed with a lawsuit.
File a lawsuit
Once a personal injury lawsuit is filed, both parties' lawyers start consulting third parties and key witnesses to resolve the case.
Consider mediation
In case both lawyers can't settle the personal injury case by themselves, they may attempt mediation to settle it. If this step fails, they can move on to trail.
Go to trial
A trial can take days, weeks, months or even more. An experienced lawyer, here, can be crucial for you.
These are the most common stages of a personal injury lawsuit. If you need certified, qualified New York personal injury lawyers, get in touch with us.