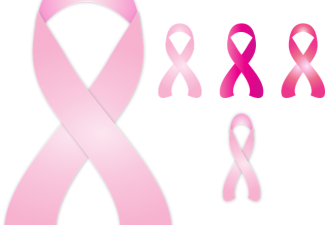 October is breast cancer awareness month. But behind the pink ribbons and shirts that show solidarity, there's the ugly truth that women with cerebral palsy who also have breast cancer are more likely to die than able-bodied women who also have the disease.
The Devastation of Breast Cancer
Each year, there are an estimated 249,000 new cases of breast cancer. It's the most common type of cancer for women in the U.S., and is the second leading contributor of cancer-related deaths.
Why Women With Cerebral Palsy Are Especially Vulnerable
A survey conducted by the Centers for Disease Control and Prevention in 2010 found that only 61% of women with a disability between the ages of 50 and 70 had a mammogram over the previous two years. That's compared to 75% of women without a disability.
There are hosts of contributing reasons.
Accessibility
Cerebral palsy affects people in different ways. While one person may be affected in just one limb, another person may be suffering from their entire body being consumed with spasticity.
"There are amazing numbers of offices that women are supposed to attend that aren't accessible," said Dr. David Roye, medical director for the Cerebral Palsy Foundation.
From the absence of automatic doors, elevators and ramps, other obstacles include exam rooms being too small and the tables being at a fixed-height that is unreachable for the women.
Improperly Trained Medical Staff
Unfortunately, many women with disabilities like cerebral palsy have had harshly negative experiences with medical staff. Reports included technicians:

Making it known that the patients were a major inconvenience because the cerebral palsy can make mammogram tests take a little longer
Completely ignoring the patient and instead talking with whoever is assisting them
"What (women with cerebral palsy) need during their experience is for the staff to have a positive attitude. You really have to have a very well-trained technology staff that will work with women and respect them in terms of knowing their own body," said Dr. Deborah Gaebler-Spira, director of the cerebral palsy program at the Rehabilitation Institute of Chicago.
Very Easy to Put Off a Mammogram
Judy Panko Reis, a health care policy analyst who has cerebral palsy and uses a wheelchair, said "It's a very easy thing for any woman to put off a mammogram, and if you factor that in with a woman who's living with severe spasticity in her arms and legs and maybe has speech and breathing issues, it's going to be an especially easy appointment not to make and follow through."
The Fitzgerald Law Firm: Fighting for the Rights of Those With Cerebral Palsy

Women with cerebral palsy certainly already have enough going on in their lives, and the thought of unnecessary obstacles discouraging them from getting mammograms is unacceptable.
Here at The Fitzgerald Law Firm, we have more than 40 years of experience in successfully helping victims gain fair compensation.
For a free consultation, call us at 800-323-9900.