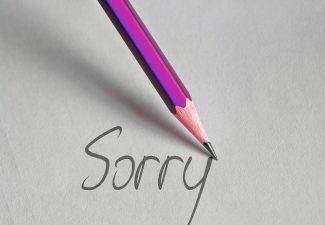 A new study from the New England Journal of Medicine has found a link between certain doctor behavior patterns and likelihood of medical malpractice claims. Specifically, the study found that a small number of doctors with distinct characteristics accounted for an excessively large number of malpractice claims.
How the Study was Carried Out
Researchers analyzed data covering a 10-year period provided by the National Practitioner Data Bank. In all, they poured over 66,426 claims paid against more than 54,000 doctors from 2005-2014.
How Doctor Behavior Affects Medical Malpractice Claims
Among the key doctor behavioral tendencies noted are:
A lack of empathy, communication, availability and responsiveness on the part of the doctor made them more susceptible to a malpractice claim.
Doctors who simply apologized to their patients for just about any incident could go a long ways in preventing many malpractice cases from being filed.
If patients are generally unhappy with their doctor's personality, they'll be more likely to file a medical malpractice claim if an incident occurs.
Perfect Example of How Saying "Sorry" Can Go a Long Way
In late March, a medical malpractice case was filed against surgeons at Yale New Haven Hospital in Connecticut. The reason for the claim? Not because they had removed the wrong body organ – which they actually did – but for not apologizing to the woman for their mistake. They also declined to tell her exactly how the mistake happened.
Actual "I'm Sorry" Laws
Currently, there are 36 states which have instituted an Apology Statute – essentially "I'm sorry" laws – in an effort to improve communication between patient and doctor.
Doctors, nurses and other medical personnel may feel hesitant about talking to patients and their families when something goes wrong for fear of their statements being used against them in a potential case. Under the so-called "I'm Sorry" statute, the apology cannot be used against the physician in a medical malpractice case.
The Fitzgerald Law Firm: A National Force in Holding Doctors Accountable
We're on board with practically anything that will improve the levels of communication between patients and their doctors. In fact, trust and communication should be the cornerstones of patient-doctor relationships.
When mistakes happen in the surgery room, however, you deserve to be compensated. Having helped clients recover more than $1 billion collectively, The Fitzgerald Law Firm, has earned a national reputation for securing proper compensation for those who have suffered from medical malpractice. We can do the same for you.
If you feel that you've been a victim of medical malpractice, call us for a free consultation at 800-323-9900.