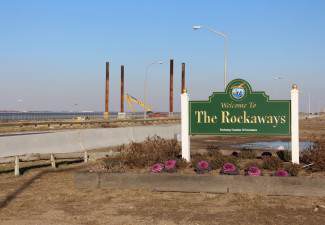 Three people were injured and a 19-year-old was killed when two cars crashed in the Rockaways, according to a recent report.
Officials say that the driver of a 2005 Nissan 350Z lost control while speeding westbound in Bell Harbor and veered directly into oncoming traffic. The Nissan was T-boned by a 2006 Kia Spectra 5. Officials said the collision was so bad that emergency responders who arrived at the scene had to use a unique hydraulic cutting tool known as the "Jaws of Life" to tear both vehicles open in order to reach injured passengers.
Geovanni Balverdy, 19, was in the passenger seat of the Nissan at the time of the crash. Paramedics rushed him to St. John's Episcopal Hospital, where he died. The driver of the Nissan, an unidentified 19-year-old, was brought to Jamaica Hospital where he remains in stable condition. The driver and passenger of the Kia were both taken to Brookdale University Hospital and are currently in stable condition.
Witnesses said that the passenger's side of the Nissan was completely collapsed from the force of the crash and that one of the car's headlights was thrown more than 50 feet from the site of the collision.
New York's No-Fault Law Does Not Bar Personal Injury Claims
There is a great deal of misunderstanding about what "no-fault" accident laws really mean. While New York does require drivers to carry personal injury protection to pay for medical expenses for themselves and their passengers, no-fault law does not bar personal injury claims in cases in which the other driver was clearly negligent and caused serious property damage or physical and emotional trauma to the victims.
A passenger in the vehicle with a driver who causes a crash may also have a bodily injury claim against that driver's insurance company separate from the no-fault coverage already in place. It is important to understand New York's unique insurance laws and to protect your rights if you are injured.
What If I Have Been Injured Due to an Accident?
The Fitzgerald Law Firm in New York helps victims of all types of car accidents. Our attorneys work with victims to ensure that they are able to seek damages for pain and suffering, disfigurement, lost wages, emotional distress, lost earning capacity or other injuries and losses. However, it is important to act quickly as there is a statute of limitations that controls the amount of time available in which to file a claim. Contact the Fitzgerald Law Firm for more information.