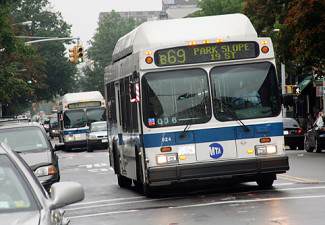 According to recent reports, 25 people were injured in a multi-vehicle accident in Brooklyn on Wednesday afternoon. The accident occurred at Utica Avenue and Clarendon Road. The MTA confirmed that one of the vehicles involved in the accident was a city bus, although it is unclear how many other vehicles were involved. Officials confirmed that three victims were in critical condition, three were seriously injured and 19 victims had minor injuries.
Personal Injury and Public Transportation
Those who are injured while riding on public transportation could be entitled to compensation for damages. Like traditional personal injury law, public transportation injury law is based on negligence. Some states have a "common carrier law" which rules that public transportation owes its riders a higher degree of safety. If a rider is injured, however, the victim still has to prove negligence in "common carrier" states.
There are many forms of negligence involving public transportation, including:
Fleet vehicles not being properly repaired, maintained or inspected
Insufficient training for staff to safely operate the equipment
Driver error
If there is a large-scale accident that involves numerous injuries, a larger investigation may be conducted, usually by an external entity like a safety bureau. This type of investigation is held to determine the cause of the accident and who, if anyone, was responsible as well as ways in which public transportation safety can be improved.
Public transportation companies are state or municipal agencies, so special laws apply to any claims brought against them. This can include differences from "regular personal injury lawsuits including shorter deadlines for filing a claim, the need for determining the correct municipal department and stricter requirements for filing. Most states also have a limit on the amount someone can receive from an injury claim. Because public transportation personal injury suits can be complicated, it is important that you seek the help of an experienced personal injury attorney like those at the Fitzgerald Law Firm in New York.
With over 42 years of experience, the team at Fitzgerald Law Firm can help clients who have suffered injury due to another's negligence. Our friendly staff understands the hardships you are facing and will work tirelessly to see your case resolved. We will thoroughly analyze your case and offer recommendations based on our years of experience. When you choose Fitzgerald Law Firm, you have experienced and knowledgeable personal injury attorneys on your side.