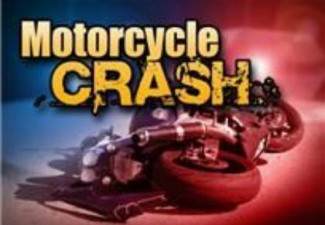 Police are investigating the fatal motorcycle crash that killed a 43-year-old man in Bayonne, New Jersey. According to recent reports, police were contacted about a man lying in the road near his motorcycle at Route 440 at Goldsborough Road. Upon arrival, police found Dimitrios Frangakis of Bayonne unconscious  him to Jersey City Medical Center where he died at 12:40 a.m.
Police concluded that the accident was a hit-and-run. They are currently investigating the case and are interviewing a suspect, according to Bayonne Police Lt. Robert Ryan. No arrests have been made.
Hit-and-Run Accidents
According to data from the National Highway Traffic Safety Administration or NHTSA, the number of fatal hit-and-run crashes nationwide has increased from 1,274 in 2009, to 1,393 in 2010, to 1,449 in 2011. This upward trend continues despite an overall drop in fatal crashes during the same time period, suggesting that hit-and-run is on the rise.
It seems to defy common sense and human decency that a person involved in an accident would flee the scene, particularly if someone is injured. Often, police find that those who flee the scene do so because of a greater fear, such as being caught drinking and driving or because the driver already has another charge or is unlicensed. The fact that another person is injured or killed by their negligence does not stop some drivers from running instead of facing the responsibility for their actions.
How Fitzgerald Law Firm Helps the Victims of Hit-and-Run Drivers
If a hit-and-run driver is caught, he or she often faces serious penalties. The clear and illegal disregard for another person's welfare evidenced by a hit-and-run driver is often obvious to a judge or jury. Therefore, if the driver is caught and he or she has assets, it can be relatively easy to settle or win a judgment for the victim.
However, there is a bigger problem facing most victims of hit-and-run accidents. In some cases the driver is not caught, and sometimes he or she has no assets, no insurance and nothing else that could pay compensation to the victim. In those cases, it may be necessary for the victim to seek another form of compensation such as his or her own insurance coverage. However, victims are sometimes denied this coverage by their own insurers.
The Fitzgerald Law Firm in New York is here to help all accident victims. Contact these experienced personal injury attorneys today for assistance.