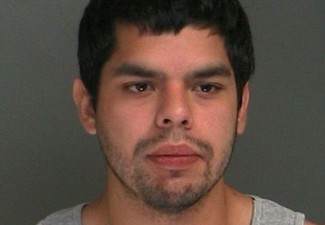 The death last month of a young woman who was run over and killed after she jumped from a moving car highlights some of the facets of New York's comparative negligence statutes.
According to police reports, Krystal Berkowitz was killed when she jumped out of a moving vehicle on Long Island and was subsequently run over by the driver, Lawrence Pagano. Police believe that Berkowitz jumped from the vehicle because she was afraid that Pagano was driving under the influence of alcohol. When Pagano turned around to try to convince Berkowitz that she should return to the vehicle, he ran over her. He then called 911 and rescue personnel pronounced her dead at the scene of the accident. Pagano was placed under arrest for DUI.
Alcohol-Impaired Fatalities
According to the National Highway Traffic Safety Administration, in 2012 there were 33,651 driver of passenger fatalities due to drivers under the influence of alcohol. NHTSA also reports that there were 4,243 pedestrian deaths.
NHTSA asks that drivers never drive under the influence of alcohol and/or drugs. In addition, NHTSA advises following posted speed limits and being observant in dimly lit areas. For pedestrians, the need for caution is even greater. Do not walk when under the influence of alcohol or drugs because it will compromise your judgment, possibly leading to a serious accident.
Who Is At Fault?
Wrongful death is the death of a human being due to another person's negligence. Typically, surviving family members file a wrongful death lawsuit due to both financial and emotional harm resulting from the death of the loved one. However, there may also be fault on the part of the victim that can render the outcome of such a case less certain.
New York follows a comparative liability doctrine that allows anyone to sue for damages with the understanding that the resulting award may be reduced by the percentage that the jury believes the victim to be at fault. For example, in this case, if a jury deemed that Berkowitz was 20 percent at fault in her own death for jumping from the vehicle, any award to the family could be reduced by 20 percent.
The Fitzgerald Law Firm in New York offers families help with wrongful death lawsuits and drunk driving accidents. Their goal is to hold those who have caused these tragedies accountable for their negligence. Even if you believe that your loved one may have been partially responsible for the accident, contact The Fitzgerald Law Firm today for information on how you may be able to collect damages.