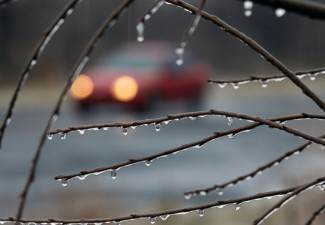 Bad weather has left roads icy across the Northeast recently and led to multiple accidents. The recent snows caused major traffic problems, leaving at least nine people dead from accidents.
Icy conditions in New York contributed to five people being injured in Yorktown. According to reports, one accident saw a vehicle rolled over at the Route 202 exit on the Taconic State Parkway. In the Bronx, icy roads led to a 20-car accident that involved entrapment of some of the victims in vehicles as rescue workers struggled to reach them.
The icy weather also led to several road closures including the eastbound lanes of the Long Island Expressway at the Queens Midtown Tunnel, the Goethals Bridge and the Outerbridge Crossing in both directions.
Weather and Personal Injury Claims
Bad weather can contribute to traffic accidents. Because of this, many drivers believe that if weather conditions were poor at the time of an accident, the injured party cannot recover compensation for damages. However, this is not true. Weather may be a factor in an accident, but human error is what causes crashes and leads to liability on the part of the at-fault driver.
Insurance companies will often try to deny a claim on this basis, saying that the accident was unavoidable and was not the result of a driver's negligence. This is rarely true. When drivers engage in risky behavior during bad weather, they can contribute to accidents. Examples of risky driving behavior during bad weather includes:
Speeding
Improper vehicle maintenance
Driving too fast for the bad weather conditions
Failure to use windshield wipers
Taking a turn too quickly
Failure to use headlights
If you have been injured in an accident where poor weather conditions were present, it is important that you speak to a personal injury attorney. The key to winning a personal injury case, even when there were poor weather conditions, is proving negligence. A personal injury attorney has the training and skill to help you build your case and show that negligence was a contributing factor and that the accident was not due to poor weather conditions alone.
When you need an experienced personal injury attorney, turn to the team at the Fitzgerald Law Firm in New York. We can then help you negotiate a settlement or represent you in court to ensure your rights are fully protected.