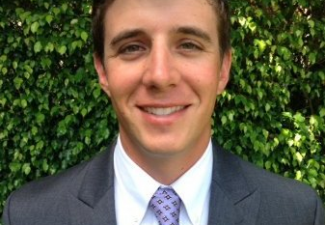 A New Jersey man was killed in a pedestrian crash on New York's Upper East Side, according to recent reports. A woman was also injured in the accident. Wesley Mensing, 27, was walking on East 62nd Street between Lexington and Third Avenues when he was struck by an SUV heading east on 62nd. His unidentified 30-year-old female companion was also hit by the same vehicle. Both victims were transferred to New York Presbyterian Hospital. The woman was reported to be in stable condition, but Mensing was pronounced dead upon arrival.
The driver stayed at the scene and is cooperating with the police investigation. This pedestrian crash occurred almost immediately after another deadly accident near Columbia University on New Year's Eve. In that case, the driver of a Land Rover fled the scene after hitting and killing Guler Ugur-Yaacobi, 44, of Kensington. The driver of that vehicle has not been located.
Hit-and-Run Causes Special Problems for Victims
The number of hit-and-run crashes in New York is on the rise, according to statistics. In 2013, 178 people died as a result of pedestrian crash or bicycle accident in New York City. About 14 percent of these fatalities were due to hit-and-run drivers. This is higher than the national average of 11 percent and represents a growing problem for New Yorkers who are innocent victims of these drivers.
Special problems arise when victims are hit by a driver who flees the scene. For one thing, a fleeing driver poses a great danger to other potential victims. Hit-and-run drivers are often caught because they crash their vehicles, placing themselves and others in danger. Further, police officers are required to give chase or to investigate a hit-and-run driver's identity, tying up valuable public resources.
The biggest problem related to hit-and-run drivers, however, is that of establishing liability and collecting compensation for the victim's injuries. Hit-and-run drivers flee for a variety of reasons, but one of the most common is the fear that they will be held responsible for the financial costs of an accident. Victims may require medical care and other expensive treatment. They may also miss work due to their injuries. These expenses must be paid by the responsible party, and it can be difficult or impossible to hold the driver accountable if he or she flees the scene.
The personal injury attorneys at the Fitzgerald Law Firm in New York have many years of experience in helping the victims of hit-and-run crashes find ways to recover compensation for their injuries. Contact them today for help.