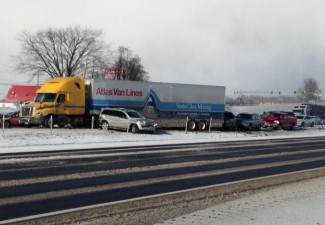 A New York man is dead after a crash involving a tractor-trailer in Morrow County, Ohio, according to recent reports. The victim, Amir H. Billups, 24, of Buffalo, died when his was rear-ended by a Toyota Scion driven by Karissa L. Wright, 21, also of Buffalo. The impact pushed Billups's vehicle into the back of a semi truck. The driver of the truck was not injured.
The victim was apparently not wearing a seatbelt. Alcohol is not believed to be a factor in the crash. Ohio state troopers continue to investigate the cause of the accident.
Rear-End Crashes Common, Sometimes Deadly
Rear-end crashes are the most common type of automobile accident, accounting for about 2.5 million collisions per year, according to the National Highway Traffic Safety Administration. While rear-end collisions are not usually fatal, they can be, especially for passengers in the back seat of a car or when a car is pushed into another vehicle by the force of the impact.
About 20 percent of rear-end collisions result in whiplash injuries. Whiplash, which is often called "minor," can result in months or even years of pain and suffering for the victim. Rear-end collisions can also cause injuries related to air bags or other safety equipment; sometimes, these injuries can lead to serious complications for victims.
Rear-end crash victims may suffer from minor or serious injuries, but either way they may have medical bills as well as bills for ongoing physical therapy. They may also endure great pain and suffering and lose wages as a result of missed work.
What Should I Do If I Am Injured By A Rear-End Crash?
If someone has rear-ended you, it is normally assumed that the driver who hit you was at fault. Drivers are responsible for maintaining control over their own vehicles, so rear-ending another car shows that the driver was not able to stop in time and did not have control over the vehicle. However, insurance companies and others may try to blame the accident on you in order to avoid paying your medical bills and other expenses.
When you have been the victim of a rear-end crash, be sure to contact a personal injury attorney such as those at the Fitzgerald Law Firm in New York. These experienced attorneys can help you recover the maximum amount of compensation for your injuries. Call today for a free consultation.