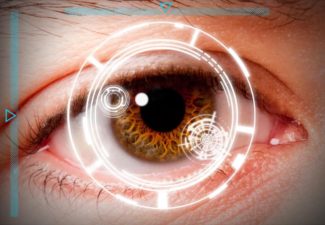 With the latest advances in science and technology over the past few years, one would assume that medical errors would be minimal.
However, a research in The Journal of Safety portrays a completely different picture.
According to the 2013 study, a whopping 210,000 to 440,000 patients die each year due to errors at the hospital. This figure makes medical malpractice the third leading cause of death in the United States.
However, many of these medical errors are preventable. The answer might lie in employing Information Technology (IT) effectively.
Technology and the Medication Management Process
According to a research published in the US National Library of Medicine, technology systems, such as computerized physician order entry, automated dispensing cabinets, etc. can prove to be very crucial in preventing medical errors.
According to the same resource, these systems have the potential to save the United States' medical industry $88 billion over a period of 10 years.
We at The Fitzgerald Law Firm have outlined some technologies that can be implemented in the medical field to prevent medical errors. Read on:
Iris Scan
Today, the iris scan is one of the most accurate identification systems. The technology uses video cameras and infrared illumination to detect the intricate and unique patterns found in the human iris.
In the health care industry, the iris scan can be used to identify unconscious patients. This can prove to be really invaluable, as doctors can get immediate access to the patient's medical records and history. It can prevent major blunders.
Computerized Physician Order Entry System
Many medical errors occur at the time of prescribing medication. The computerized physician order entry system ensures that the medical prescription is complete, including dosage calculation and type.
The system can check for issues such as drug allergies and infections. It can also incorporate laboratory results and notify the doctor if there are any discrepancies.
Electronic Health Record
As the name suggests, the electronic health record is a digital form of patients' medical charts. This gives doctors real-time access to medical information which can significantly aid their decision-making.
Bar-Coded Medication Administration
This system allows the nurse to check the patient's identification before giving any drugs. Any mismatch will immediately alert the nurse, thereby preventing a medical error from occurring. According to a research, the BCMA can reduce drug administration errors by 54 percent to 84 percent.
We at The Fitzgerald Law Firm are committed to minimizing medical malpractice in the United States.
However, when medical malpractice does occur, we provide support to victims. Our medical malpractice attorneys help people get fair compensation for their losses due to health care provider's negligence.