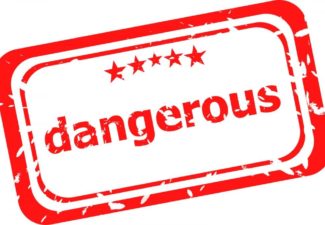 The product liability cases occur when a manufacturer or seller provides consumers with a defective product, resulting in injury or harm. The three types of product defects include defects in design, manufacturing, and marketing.
Thousands of injuries result from product liability cases in the United States. The set of laws governing product liability is quite different from the general injury law. This is the reason why product liability is one of the most widely misunderstood concepts in the field of law.
Let us take a look at 5 common myths related to product liability:
Myth #1: There is Strict Liability Even if the Product Has Been Altered
In the court of law, the plaintiff must prove that the product did not experience a substantial change after it was sold. The burden of proof lies with the consumer.
The seller or manufacturer is not responsible for injuries or damages that occurred because of mishandling or alteration.
Myth #2: Other Accidents or Claims can also be Admissible in a Product Liability Case
This is a common misconception that evidence of other incidents or claims can be incorporated in the product liability case. However, the truth is that these accidents can be included only if their circumstances are 'substantially' similar to the product liability incident.
Myth #3: Any Product Liability Case Can Turn Into a Large Class Action Case
While it is possible that a product liability case is converted into a large class action case, it is not always the case.
It is very difficult for a product liability case to meet the requirements of class action lawsuit. What's more, sometimes it is better for you to stick to product liability case, as you have more control over its proceedings.
Myth #4: Product Liability Cases can be Very Expensive
Sometimes, the victims of product liability victims can shy away from filing a case due to the false assumption that it might cost them a fortune.
However, that is not true. Victims can acquire affordable legal counsel. It is all a matter of finding the right law firm.       
Myth #5: You Can File a Law Suit only if the Product is Dangerous
It is a common misconception that product liability case can only be filed if there's some harm involved. However, the truth is, there are other instances where you can file for product liability.
For instance, if the manufacturer does not honor the terms of warranty, legal action can be taken against them.
We at The Fitzgerald Law Firm are a team of product liability lawyers in New York. With immense experience and thorough attention to details, our attorneys help product liability victims get fair compensation for their losses. Over the years, we have proved ourselves as one of the most reliable law firms in the country.