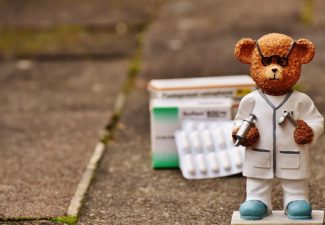 Delayed treatment caused by two pediatricians' misdiagnosis of a then 6-year-old girl's acute leukemia has resulted in the girl being confined to a wheelchair for the rest of her life.
The U.S. government, however, approved a $1.9 million settlement with the girl's family, and her parents have since filed a medical malpractice lawsuit against the pediatricians who whiffed on the diagnosis.
In this issue, we'll talk about the specifics of the case as well as the "misdiagnosis epidemic" that appears to be prevalent in the U.S.
The Case at a Glance
After days of experiencing extreme feelings of sickness, the girl was taken to a walk-in clinic in Maine for evaluation. There, she was mistakenly diagnosed with severe constipation and was given treatment.
The treatment, however, only made her feel worse.
Four days after the constipation diagnosis and with increasingly worsening symptoms, the girl was taken to the Maine Medical Center, where she was – correctly – diagnosed with acute leukemia – a form of cancer that affects bone marrow.
Treatment given at Maine Medical Center provided almost instantaneous positive results.
Delay in Treatment Caused by Misdiagnosis Leads to Worsening Condition
Although the treatment the girl received at Maine Medical Center was effective, the delay caused by the misdiagnosis resulted in "sticky" leukemia cells blocking the blood flow to her legs – effectively leaving her paralyzed.
Why U.S Government Settled

The U.S. government elected to settle their end of the case for $1.9 million because the medical malpractice insurance at the walk-in clinic is provided by the government.
Girl's Story, Sadly, Nothing New
The fact that the young girl will be confined to a wheelchair for the rest of her life is heartbreaking. Equally heartbreaking is the fact that misdiagnosis like this are all too common.
In an earlier issue, we spoke of the misdiagnosis crisis currently going on in the U.S. How bad is it? Each year, about 12 million adults seeking outpatient care are misdiagnosed. That's about 1 out of 20 adults.
Are You a Victim of Medical Malpractice? The Fitzgerald Law Firm Can Help You Receive Fair Compensation

If you have been the victim of medical malpractice, you've got enough on your mind. We can help you recover fair compensation to off-set lost wages, mounting medical bills and other expenses.
For a free consultation, call The Fitzgerald Law Firm; our number is 800-323-9900