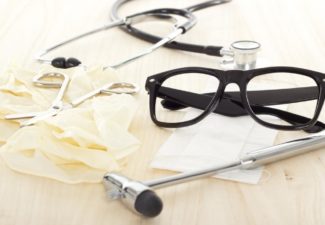 According to Civil Justice Resource Group, there are around 25,000 to 120,000 deaths in the United States due to medical negligence or medical malpractice each year. However, according to the same source, only 2.9% of victims file a lawsuit.
About The Fitzgerald Law Firm
The Fitzgerald Law Firm is a medical malpractice law firm in New York. For the past 40 years, they have been fighting for medical negligence. They have represented hundreds of cases. Employing their knowledge and skills, they help victims of medical malpractice and their families receive full compensation for their losses.
Here are some of the medical malpractice cases they deal with:
Surgical Errors
With over 234 million major surgeries taking place each year, surgical errors affects thousands of people every year.
The Fitzgerald Law Firm completely understands the situation and helps you determine whether the error occurred was unavoidable.
Also, the effect has to be permanent. This means that to file a lawsuit, it has to be proven that the injury was fatal or led to severe damage. Our lawyers take the hassles away from you and handle all kinds of legal complications.
Misdiagnosis
You trust the healthcare system to provide accurate diagnosis and treatment for any medical conditions you might have.
Some of the common medical conditions that misdiagnosis can lead to include cancer, appendicitis, diabetes, ADHD, etc.
We at The Fitzgerald Law Firm help these victims file for medical malpractice and get compensation according to their losses.
Cerebral Palsy
It is a kind of birth injury that leads to brain damage. Doctor's negligence or can be one of the factors leading to this.
The Fitzgerald Law Firm has had experience of dealing with many cerebral palsy cases. Here's what we do;
Our rigorous team carries out an intense investigation of medical records of your child.
We then consult a reputable pediatric neurologist and discuss your child's situation.
We attempt to identify if doctor's negligence had anything to do with your child's injury.
Finally, if we find enough evidence, we prove it in the court of law.
Paralysis
Paralysis causes complete loss of strength in the affected limb area or sometimes the whole muscle group. The condition can have life-changing circumstances.
We at The Fitzgerald Law Firm understand how hard living with paralysis can be. If your paralysis was a result of a doctor's negligence, you can receive compensation for your loss. Our lawyers ensure that you get medical expenses, compensation for emotional pain and suffering and for loss of earnings and other damages.
With a team of experienced and professional New York medical malpractice attorneys, The Fitzgerald Law Firm fights for victims. Having thorough knowledge of the field, our lawyers have an excellent track record. Contact us to know more.