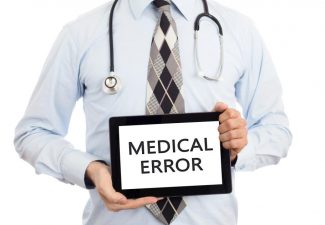 When hospitals show carelessness in fulfilling their responsibilities of safeguarding patients, the consequences can be devastating.
Hospital errors are the third leading cause of death in the U.S. This means that substandard hospitals and irresponsible healthcare professionals are liable for thousands of preventable injuries and fatalities each year.
According to the Center for Disease Control (CDC), in the U.S, illnesses contracted from hospitals contribute to nearly 1.7 million infections per annum. Another statistic suggests that over 440,000 associated deaths take place every year due to medical errors.
In a situation where hospital errors cause injury to a patient, the hospital is held liable for harm caused. If that's been your case, here's how you can file a medical malpractice suit against a hospital:
Step#1 – Seek Assistance of a Medical Malpractice Attorney
To begin with, you need to make sure that your claim is progressed before the expiry of the decree of limitations. Some state authorities show leniency in this regard as the time usually begins when the injury is exposed.  However, in other states, the jurisdiction is quite strict as the time period commences just when the harm is inflicted on the patient, irrespective of when you learnt about your injury.
While the time limitation for New York is 2.5 years, it's advised that you immediately see an attorney when attempting to make sure your case gets filed in a timely fashion. Also, since there may be some prerequisites to be fulfilled, an experienced medical malpractice attorney would be able to help you out.
Step#2 – Get Hold of Medical Records
Health records are the best way to validate your medical malpractice claim. They can either make or break the deal for you. However, on account of the privacy laws, you may need to authorize a statement that gives consent to your lawyer and the offender's lawyer to attain photocopies of your medical records. You can obtain a 'go ahead' on this course by asking for a copy of your medical records just as you want it to.
Send over these copies to your lawyer so that your case can be analyzed. Moreover, your attorney could also ask for relevant opinions from medical professionals that may possibly act as your witnesses through the case.
Step#3 – Inform the Insurance Companies and/or Facilities
Either directly or indirectly, you must make the move and inform about the possible lawsuit to the insurance companies or hospitals. In most scenarios, these notices elicit coverage for insurance and an in-house review.
This may help you achieve a settlement outside the court. The support of an attorney is very useful here since he/she will serve as an expert, preventing you from being manipulated.
Step#4 – File the Medical Malpractice Complaint
The last step of this process is actually outlining and registering medical malpractice grievance. The grievance is basically an official narration of all the accusations made in opposition to the suspected hospital. Upon registration, the court case proceeds with sincerity.
Do you want to set foot in the right direction to fight against medical malpractice?
Consult one of our medical malpractice attorney in New York by simply calling us at (914) 378-1010.
From cerebral palsy cases to birth injuries, we assure guarantee for all kinds of medical negligence.