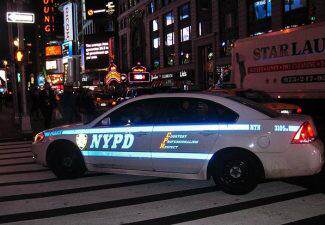 A Bronx man received a $825,000 settlement from the City of New York from injuries sustained when he was handcuffed by police officers – none of whom could recall any of the details.
Here's What Happened
Back in August 2011, the victim was a passenger in a car that was stopped by three officers from the 46th Precinct because of a broken taillight. After officers ordered both men out of the car, they asked for permission to search the victim's pockets.
The victim refused and the cops became violent. "Two cops grabbed my head and slammed (it) against the car," the victim recalled.
Although the victim was charged with disorderly conduct, a police sergeant arrived on the scene and said to the victim, "How do we make this go away?"
The victim replied, "(You can) un-cuff me, apologize and let me go about my business."
While the cops declined the offer, the charge for disorderly conduct was thrown out by a judge later in court.
Medical Injuries Sustained by Victim
The victim, now 47, has since undergone two surgeries for treatment of a herniated disc in his neck. He says that he is forced to endure constant pain and numbness because of the cops rough treatment.
Cops Experience Selective Loss of Memory
During a deposition, one of the officers answered "I don't recall" or "I don't remember" to the more than 100 questions from the victim's lawyer including questions about the cops rough treatment.
Neither of the other two officers could answer questions from the lawyer, who later said, "Selective loss of memory was their defense and obviously the City realized they couldn't go to a jury with that."
City Offers Settlement
Legal representatives for the City made the offer to settle for $825,000 just before a jury was to be selected in Bronx Supreme Court.
The Fitzgerald Law Firm: Fighting For Your Rights
Police officers are required to act in a reasonable manner and in accordance with guidelines established by their administration. Such guidelines clearly spell out the boundaries about the amount of force that can be used while detaining an individual.
Clearly, the police in the case cited above went beyond those boundaries.
If you've experienced police negligence, we urge you to call The Fitzgerald Law Firm to talk about your options.
Schedule a free consultation by calling 800-323-9900.