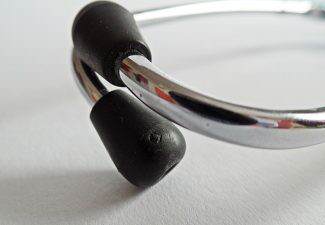 Despite a number of signs and symptoms pointing to an infection in an infant girl, her pediatrician sent her home. She went on to develop meningitis, leading to severe and irreversible brain damage.
Thankfully, the girl's parents reached an $18.5 million settlement that will ensure her around-the-clock need for care.
The Case at a Glance
Born at 36 weeks, the infant girl's father noticed she had a fever just two weeks after delivery. She also was not finishing her bottle and seemed irritable.
Her father took the child to a federally funded health clinic. Even with the infant girl showing symptoms, the pediatrician indicated that she was well and had a low temperature of 96.6 degrees. He then sent her home.
That same day, her condition began to worsen. This time, her dad took her to a hospital. There, a different pediatrician immediately suspected meningitis, but by then, the condition had spread too far.
The family eventually reached the $18.5 million settlement with the U.S. Government, because the health center is a federally funded one.
What is meningitis?
Normally caused by viral infections elsewhere in the body (ears, sinuses, upper respiratory tract, etc.), meningitis is a serious condition that requires immediate medical attention. Sometimes the cause cannot be determined.
There are actually different kinds of meningitis.
Bacterial meningitis, if not treated quickly, can lead to death within a few hours or permanent damage to the brain and other body parts. The bacteria that causes it can spread through coughing and sneezing
Viral meningitis is the more common form and is usually less serious. It, too is caused by viruses but people who have it are less likely to experience permanent brain damage. Most, in fact, will recover completely from the ordeal.
Fungal meningitis is rare and is more likely to develop in people with weakened immune system.
If Your Child Experienced Medical Malpractice, Call The Fitzgerald Law Firm
Delays in treatment of suspected meningitis can cause significant harm. In the case above, there was a 20-hour delay. Delays like that are the basis for many medical malpractice lawsuits.
If your child experienced medical malpractice, call us here at The Fitzgerald Law Firm.
The first consultation is always free, so call us at 800-323-9900.