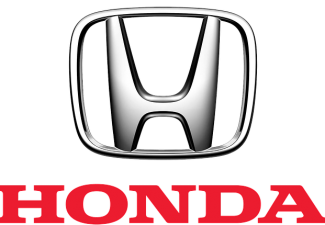 A woman injured in a car accident has been awarded $52 million by a jury for her spinal cord and cervical injuries. The award is believed to be the largest for a personal injury in Colorado history.
The jury found the another motorist and the manufacturers of the victim's car and windshield to be at fault.
The Case at a Glance
As the victim and her husband were riding in her 1994 Honda Civic when another driver crossed their lane in an attempt to make a U-turn at an emergency median crossing. After the victim's car was struck, it rolled several times.
She suffered spinal cord and cervical injuries leading to permanent paralysis in her legs and extensive loss of the use of her hands
Jury Finds Driver, Honda, and Windshield Manufacturer Liable
The jury deliberated 8.5 hours before finding the defendant driver to be 50% at fault. Honda, manufacturers of the victim's car, and Belgium-based AGC Automotive were both attributed the remaining 50%.
"I am grateful for the jury rightly recognizing the severity of the accident and injuries and compensating my client to the full extent of the law," the victim's lawyer said.
Caps Could Reduce Damages
While the victim was awarded $5 million for pain and suffering, the state of Colorado limits awards for that category to $468,000.
No caps are in place for the remaining categories of the jury award, which are separated like this:
$30 million for permanent impairment and disfigurement
$15 million in economic damages
$2 million for the victim's husband's loss of consortium
Injuries From Auto Accidents Rampant
The Centers for Disease Control and Prevention tell us that, on average, there are about 3 million injuries from auto accidents yearly. Nearly 40% of those will involve spinal injuries.
As we reported just a few months ago, traffic fatalities were up dramatically during 2016, and some experts say that the average person in the U.S. will experience an auto accident at least three times during their adult lives.
If You're Injured in an Auto Accident, Call The Fitzgerald Law Firm
There is a host of ways you can be injured from an auto accident. In addition to being hurt from the impact itself, burn injuries, spinal cord and brain injuries, cuts from broken glass and other debris, soft-tissue injuries (whiplash), broken bones and more are frequently experienced from auto accidents.
If you're injured in an auto accident due to another driver's negligence, that driver should be held responsible for the associated costs.
That's why we urge you to get in touch with us here at The Fitzgerald Law Firm. There's never a charge for the initial consultation, so get in touch with us at 800-323-9900.