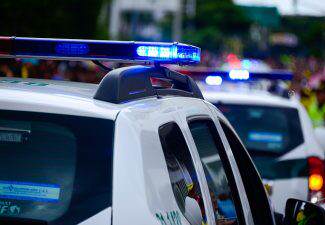 An auto accident involving a police officer has resulted in a $270,000 settlement for two victims. Even though the officer was initially cleared in the incident, city officials decided to settle because their lawyers feared a jury would award even more if it went to trial.
We'll talk about it in this issue.
The Case at a Glance
The victim – with a passenger on board – tried to re-enter traffic after pulling over when she was struck from behind by the officer's cruiser. The resulting crash totaled both cars. The victim and her passenger were taken to a nearby hospital for treatment.
Initially, it was determined by Highway Patrol that the officer did not have enough time to avoid the crash and was not at fault. The victim was then ticketed for an improper stop and fined $250.
The Story Changes
When the victim filed a personal injury lawsuit, her lawyers gave a different account of what happened.
According to them, the victim had pulled onto a grass median after becoming lost. After about 5 minutes, she checked her mirrors before re-entering the parkway when she was hit by the officer.
They claimed that the officer was going too fast – a claim that was backed up by the dashboard-mounted camera in the officer's cruiser.
Also, an internal affairs review ordered by the police chief said the "a lack of action" by the officer "contributed to the crash."
"I think the trooper got it wrong," one of the victim's lawyer said. "He wrote the citation, so we had to deal with the citation. But from an actual accident causation standpoint, I think the overwhelming fault lies with the city."
Injured In An Auto Accident? Call The Fitzgerald Law Firm
If you're injured in an auto accident due to another driver's negligence, you may be entitled to compensation to cover medical bills, lost wages, etc.
That's why we urge you to get in touch with us here at The Fitzgerald Law Firm. There's never a charge for the initial consultation, so get in touch with us at 800-323-9900.