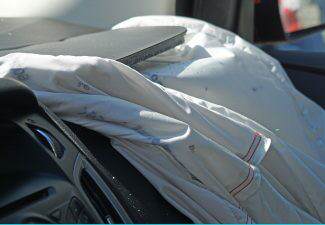 The Takata Corporation – makers of air bags, seat belts and child seats – has agreed to plead guilty to a criminal charge and pay $1 billion in fines and restitution for a scheme to conceal a defect in its air bag inflators. The payout will include $125 million to persons hurt by the air bags.
We'll talk about the case in this issue.
The Case at a Glance
According to an indictment from the Justice Department, three former Takata executives falsified and altered test reports about the air bag inflators, concealing the truth that they could explode with too much force and spray drivers and passengers with shrapnel.
There have been at least 27 deaths attributed to the defect, and more than 180 people have been injured because of it.
"The risk that they allowed to happen is really reprehensible," said Barbara McQuade, the U.S. Attorney in Detroit, whose office worked on the two-year investigation.
When the problem came to surface, it triggered the largest automotive recall in U.S. history, with more than 42 million vehicles and 69 million inflators being recalled.
What Makes Takata Air Bags so Dangerous
Takata's inflators are unique in that they use explosive ammonium nitrate to fill the bags in the event of an auto crash. However, that chemical can actually deteriorate over time, which can lead to it burning too fast and blowing apart its metal canister.
How Takata's Fines Will Be Distributed
Takata will pay $25 million in criminal fines; $125 million to persons injured by the air bag defect; and $850 million to automakers that bought the inflators.
The three former executives who faked the test results were charged with one count of wire fraud.
Speaking with the Associated Press, McQuade went on to say that Takata wanted to make profits on air bags "knowing that they were creating a risk for the end user, soccer moms like me who drives around in my Ford Edge with my kids, who at any moment could get involved in a fender-bender and send a metal projectile into my face."
If You've Been Injured Because of Someone Else's Negligence, Call The Fitzgerald Law Firm
When you've been hurt, expenses can climb drastically. That's why it's crucial to leverage the knowledge of an attorney skilled in personal injury law so that you can begin to be compensated for medical bills, lost wages and other expenses.
For a free consultation, call us at 800-323-9900.