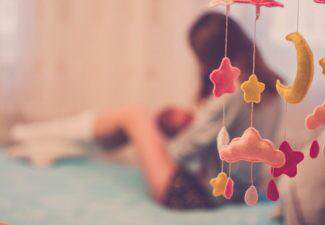 The family of a child who suffered cervical nerve injuries during her birth has been awarded a $2 million judgment by a jury.
In this article, we'll talk about what happened.
The Case at a Glance
The child's mother was admitted to the hospital for an elective labor induction. Because the mother had gained a significant amount of weight during the pregnancy, hospital personnel opted to use vacuum extraction of the baby.
Since the family's doctor didn't not have sufficient privileges to use a vacuum, the hospital's in-house physician was called upon to do it. Even though the in-house physician applied the vacuum, it was the family doctor who delivered the child's shoulders by pulling.
Apparently, he pulled too hard because the child was born with a "floppy, lifeless" arm, a clear sign of shoulder dystocia.
Disturbingly, the child's parents weren't notified about their child's injury until the mother was discharged from the hospital. "He claimed that he did not learn of the injury until days later," the child's mother said about the doctor.
Condition of the Child
The injuries suffered by the child affect nerves that run from the middle of her cervical spine down her right arm. Today, she can lift her arm upward but not 180 degrees above her head. Also, while she can put her hand on her head, she can't reach down the back of her head or back.
What The Doctor Said
In court, the family doctor maintained that it was the mother's internal cervical contractions that caused the injury well before any member of the medical team had the opportunity to touch her.
However, an expert witness who testified on behalf of the family said that was "no way" the injuries could have happened the way the doctor alleged.
Do you have grounds for a shoulder dystocia lawsuit? Call The Fitzgerald Law Firm
If you experienced a difficult delivery and your child was injured, you may have claims against the attending medical team.
We've handled hundreds of birth injury lawsuits and won numerous multi-million dollar verdicts and settlements for children and their families.
For a free consultation, call The Fitzgerald Law Firm at 800-323-9900.