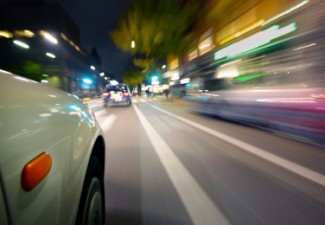 A Kent man pleaded guilty to the hit-and-run death of a young mother from Copake, according to recent reports.  The 57-year-old driver entered his plea in Dutchess County Court to leaving the scene of a fatal accident.
The 36-year-old victim was walking on a road in Amenia on the Connecticut border after leaving a party at a nearby home.  As she approached her vehicle, the driver struck her with his pickup truck then sped away.  He turned himself in to the police five days later.  He now faces between two and six years in prison.
Pedestrian Accident Rates in New York
While New York is not one of the top states in the US for pedestrian accidents, there are still thousands of victims of pedestrian crashes each year throughout the state.  In 2014, according to the New York State Department of Motor Vehicles, there were a total of 14,952 crashes that involved pedestrians.  Of these, 269 crashes resulted in fatalities; in all, 271 people were killed in pedestrian accidents that year.  Another 15,428 people were injured, including drivers and pedestrians.
The severity of a pedestrian crash often hinges on the speed with which the driver is traveling.   The faster the driver is traveling, the less likely it is that the pedestrian will survive the impact.  When a driver is traveling only 20 miles per hour, the likelihood of a pedestrian surviving a direct hit is as high as 95 percent.  However, that likelihood drops to 55 percent when the car is traveling 30 miles per hour and to 15 percent when the car's speed reaches 40 miles per hour.  It is very unlikely that a pedestrian will survive a crash when the car is traveling at 55 miles per hour or higher.  Young victims are more likely to survive than the elderly, although small children are most likely to be killed because of their size.
Pedestrian accident victims may be entitled to payment of their medical bills, pain and suffering and other expenses by the driver who caused their injuries.  If you have been the victim of a pedestrian crash, contact the personal injury attorneys at Fitzgerald Law Firm in New York.  With years of experience in helping pedestrian accident victims, the attorneys at Fitzgerald Law Firm may be able to help those who have suffered injury as the result of a driver's negligence.