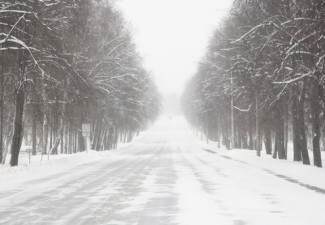 This weekend saw record breaking snowfall and blizzard conditions throughout much of New York's metropolitan area. There were many accidents and even some fatalities due to the huge amounts of snow and ice as well as blowing winds that reduced visibility in some areas to zero.
If you were injured in an accident during the Blizzard of 2016, it is important that you reach out to Fitzgerald Law Firm in New York to discuss your case as soon as possible.  Depending on the type of injuries you sustained, you may be entitled to collect money from the person or party who injured you.
Snowfall and Accidents
Snow and ice are often contributing factors in accidents.  In blizzard conditions, it is very difficult to see, so vehicle accidents are quite common; however, there are also many other types of personal injury accidents that occur in cold weather.  The most prevalent types of weather-related accidents include:
Vehicle crashes. Cars, trucks, buses, taxis and other vehicles slip and slide on icy roads, leading to collisions with other vehicles and stationary objects such as buildings.  Drivers are responsible for slowing down and using due caution to prevent accidents, but not everyone does.  When a driver is careless and causes a crash, the victim may be entitled to compensation for injuries caused by the collision.  This also applies to pedestrians, bicyclists and others who may be injured in vehicle crashes.
Slip and fall accidents. Slipping and falling is a common problem when sidewalks, steps and floors are wet or icy.  Property owners are required to keep their buildings safe for tenants and visitors; if they fail to take reasonable precautions, such as sanding or salting areas where ice accumulates, they could be held liable for accidents.
Defective heaters and products. Heaters cause many injuries every year, including burns, carbon monoxide-related poisoning and other problems.  If a heater or another product is defective, the manufacturer may be liable for the injuries the product causes.
If you have been injured in any type of winter accident, it is important for you to talk to a personal injury attorney.  You may be able to recover compensation through a personal injury lawsuit that includes payment of your medical bills, recovery of lost wages and other expenses, and money for your pain and suffering.  For more information or to speak to an experienced personal injury attorney, contact the lawyers at Fitzgerald Law Firm in New York today.