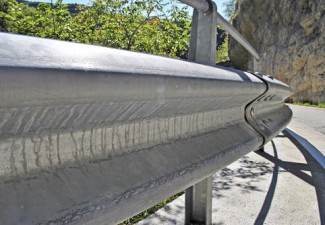 Ten people suffered minor injuries during a 14-vehicle pileup on the Bronx River Parkway in Yonkers, according to recent reports.  The southbound side of the expressway was closed for some time following the accident, and repairs were ongoing to fix guardrails that had been damaged in the crash.  It is unclear exactly what precipitated the initial collision, but slippery roads due to ice were blamed in part for the pileup.  Workers were in the process of evaluating the structural integrity of the Palmer Avenue overpass before reopening the road to traffic.
Multi-Car Accidents and Liability
Liability for a multi-car accident may be difficult to determine because any or all of the drivers may be partially at fault.  For example, when two cars collide, one driver is usually at fault for failure to yield the right-of-way, ignoring a stop sign or signal, or some other type of traffic violation.  However, if a third car then rear-ends the first two, that driver might bear partial responsibility for the resulting injuries to either or both of the other drivers.  The process can continue, with more drivers becoming involved, and can eventually result in a very tangled and complicated chain of events.
Once the parties and their insurance companies begin to dispute and squabble about the fault of the accident, things can quickly grind to a halt in terms of paying the victims for their injuries.  New York has a no-fault system in place so that your own insurance company must pay for your medical bills, but in some cases your insurance coverage is exceeded or your injuries are serious enough to warrant a personal injury lawsuit against the at-fault driver.  If this is the case, how do you determine who is actually at fault for your accident?
The personal injury attorneys at Fitzgerald Law Firm in New York can help.  We have many years of experience in dealing with multi-car accidents, complicated crash scenarios and tangled liability.  We have access to a network of experts who can reconstruct the circumstances of your accident scientifically and even testify in court if necessary.  We have spent many years standing up for the rights of victims who might otherwise never recover compensation for their medical bills, pain and suffering, lost wages and other costs associated with an accident.  Call us today for a free consultation about your case.