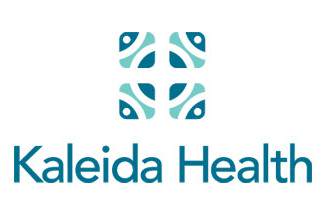 Seventeen employees of Highpointe, a nursing home in Buffalo, New York, have been charged with felonies related to complaints of mistreatment of residents, according to a recent report.
Highpointe is a relatively new health care facility located on Buffalo Niagara Medical Campus that opened less than three years ago. It is operated by Kaleida Health. Kaleida has since released a statement explaining that they have terminated all seventeen employees charged due to the neglectful care of a resident.
According to reports, a total of seventeen complaints were filed in city court on Wednesday by the New York State Attorney General's Office. However, the New York State Attorney General's office would not say what the exact charges are. Though unconfirmed, a source close to the case has revealed that it has to do with patient abuse.
Six of those arrested are union members and were charged with allegedly falsifying documents related to patient care while the care documented was apparently not being given. The suspects will be arraigned in Buffalo City Court on Friday at 2 p.m.
Nursing Home Abuse
Sadly, the abuse and neglect of those left in nursing care facilities is an all-too-common problem. Because nursing homes are generally profit-driven businesses, cut-backs and other similar factors can greatly contribute to the staffing and care of the individuals living in the nursing home. Poor employee attitudes can greatly affect the services they provide, translating into mistreatment, neglect, and in some instances, abuse.
While some states require employee background checks, many states do not, or do not enforce the rule if it exists. Therefore, not all employees are screened before they begin caring for patients. Sadly, the elderly are a very vulnerable population, with many unable or unwilling to report abuse due to fear or confusion. Abuse also comes in a variety of forms manifesting physically, psychologically, and even financially.
If you find yourself in this position, or discover a loved one is being abused or neglected in a nursing home, what can you do? Fortunately, there are remedies and legal options available. The Fitzgerald Law Firm is here to help you navigate the legal issues surrounding nursing home abuse and neglect. With over 42 years of experience, the Fitzgerald Law Firm offers a wide range of services, including providing aid and support to those who have suffered from physical, emotional, or sexual abuse, as well as neglect, abandonment, and financial abuse while in a nursing facility. For more information, seek the advice of the expert New York elder abuse lawyers at the Fitzgerald Law Firm today.