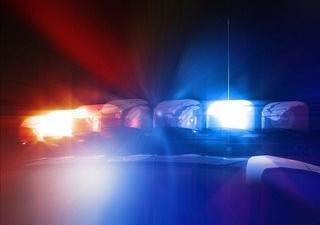 Four women and a child were involved in an accident on the Cross-Bronx Expressway, according to recent reports. They were driving on the Morris Heights area of the Expressway and when they reached the Jerome Avenue exit the women's Nissan SUV collided with a tractor trailer. All were injured and witnesses reported hearing screams from the passengers who were trapped in the SUV after the glass on the back window shattered. They were all eventually freed and four of the five were taken to Jacobi Medical Center on Pelham Parkway South in serious but stable condition. It was not immediately clear if the child suffered any serious injuries, but all are expected to survive. The policy have not given any reason as of yet for why the collision occurred or which driver might have been at fault.
New York Highway Accidents are Often Serious
According to the New York State Department Of Motor Vehicles Summary of Motor Vehicle Crashes 2012, there were a total of 294,757 motor vehicle crashes in the state. 1,082 of these accidents were fatal, 123,296 lead to personal injury of a victim and 170,379 involved only property damage. These numbers indicate that nearly two percent of the state's population will be involved in some type of motor vehicle accident in any given year. This does not include accidents that occur outside the state.
A car accident can happen to anyone. One person may be left with a simple property damage claim and another could be killed. This is particularly true when accidents involve large trucks: the victims are far more likely to be passengers in a vehicle than the driver of the truck.
How Can I Claim Compensation In A Car Accident
Under New York law, you are entitled to "no fault benefits". This means that no matter who is at fault in the accident, you can make a claim against your own insurance company for medical expenses and loss of earnings. At The Fitzgerald Law Firm in New York, we use this law to your advantage to help you seek compensation if your insurance company is not forthcoming with payments.
In addition, if the car accident was caused by someone else and exceeds no-fault limits, you may be entitled to additional damages. These can vary from damages for pain and suffering to disability, disfigurement, emotional distress, lost wages and loss of enjoyment of life. In the worst-case scenario of a loved one dying in a car accident, The Fitzgerald Law Firm will help you pursue a wrongful death claim.
After you have been in a car accident, it is extremely important that you contact a New York auto accident lawyer as soon as possible. This allows The Fitzgerald Law Firm to collect vital evidence and gather essential witness statements that may be lost if the case is pursued at a later date. Call us toll-free for a free consultation with one of our auto accident lawyers and see what we can do for you.